Finally, all the red carpet glitz and glam we've been waiting for, the beauty shots and the fashion… The Africa Magic Viewers Choice Awards (AMVCA) is making a comeback this September!
It's been up for debate if the popular award show organized by MultiChoice Africa will hold this year after a brief hiatus, but the show will take place this year on the 1st of September, hosted by Ghanaian actress and TV host, Joselyn Dumas and Nigerian comedian and actor, Bovi.
This year, we're looking forward to seeing a lot of our favourite celebrities walk the red carpet in their fabulous looks. In 2017, we had a Best Dressed List, a Beauty Looks List and of course, a list for the Most Talked About Looks from the show.
Some of our best-dressed guests from 2017 were
Nana Akua Addo
in Leo Almodal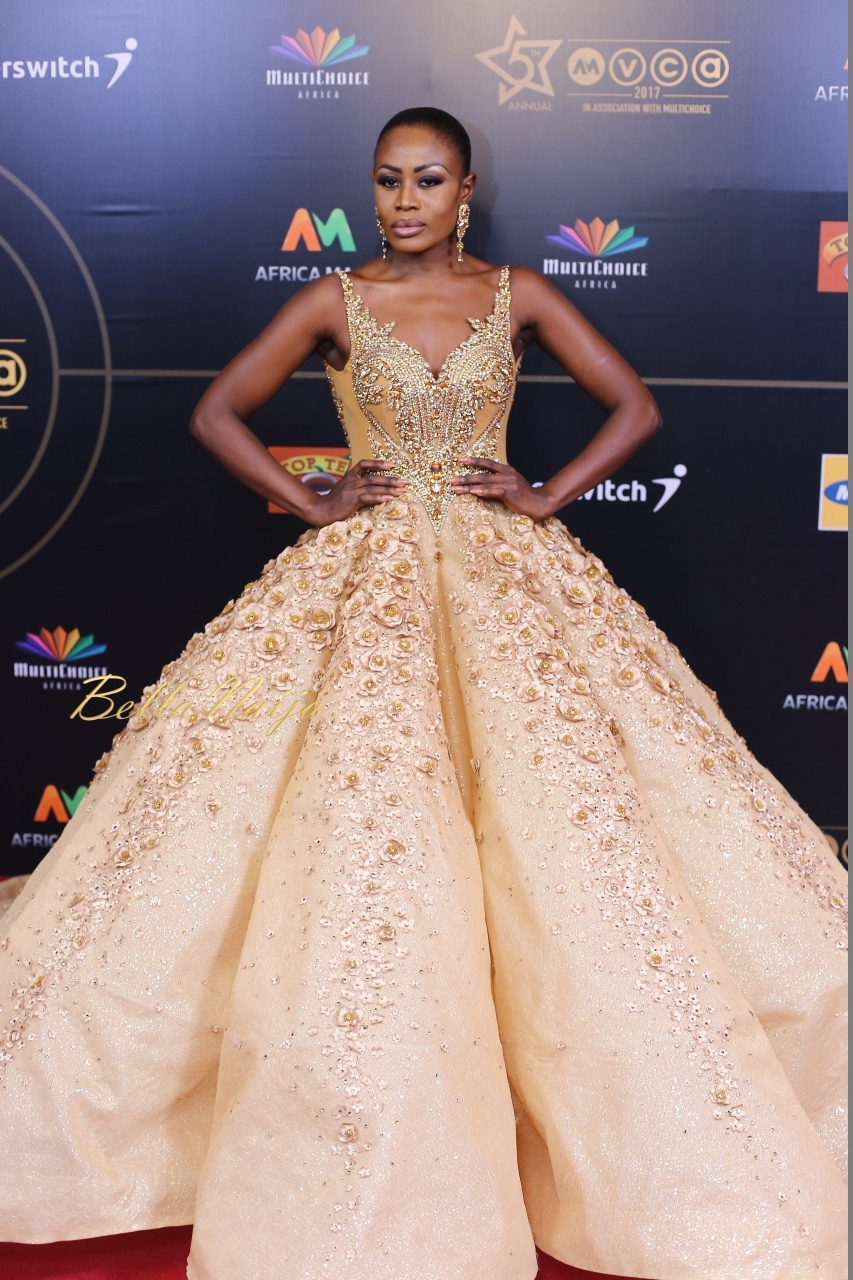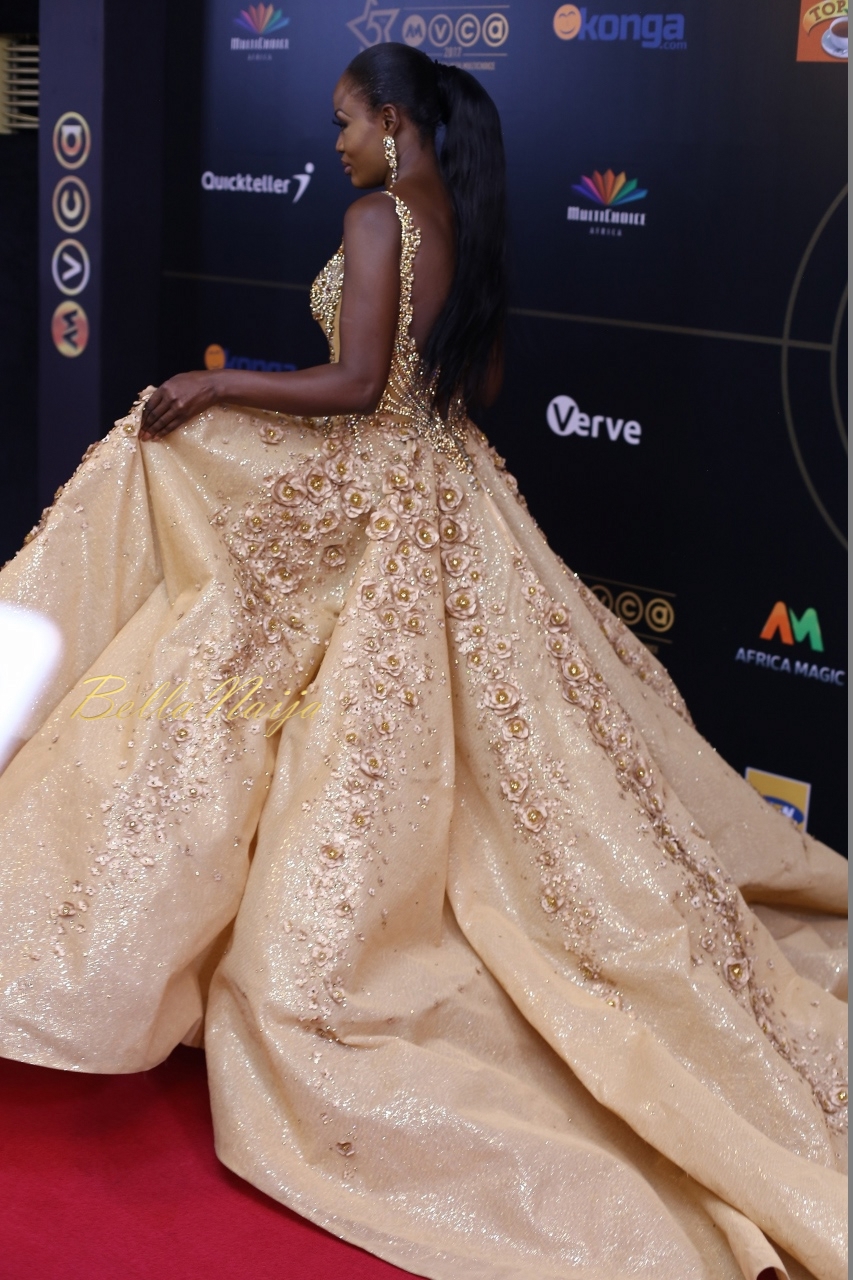 Somkele Idhalama
in Andrea Iyamah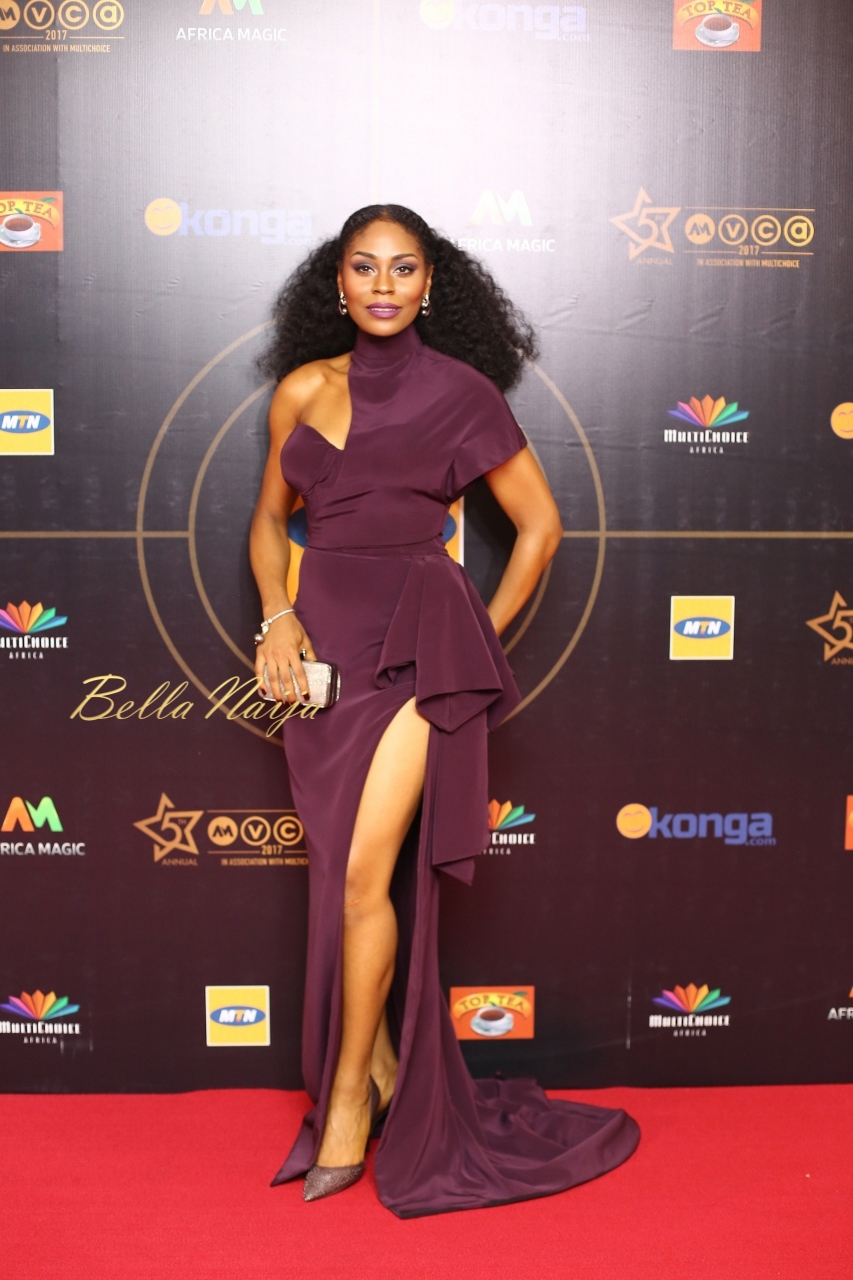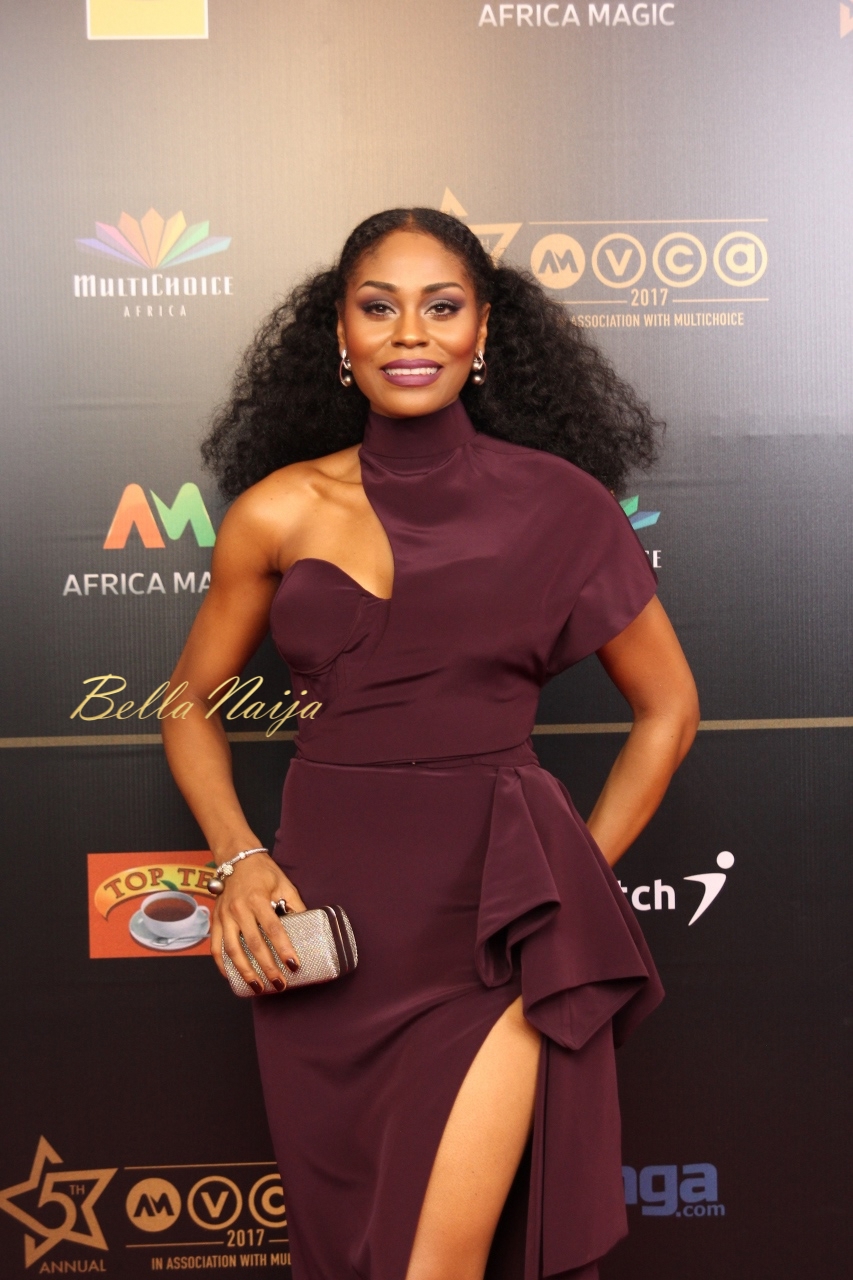 Lira
in Gert-Johan Coetzee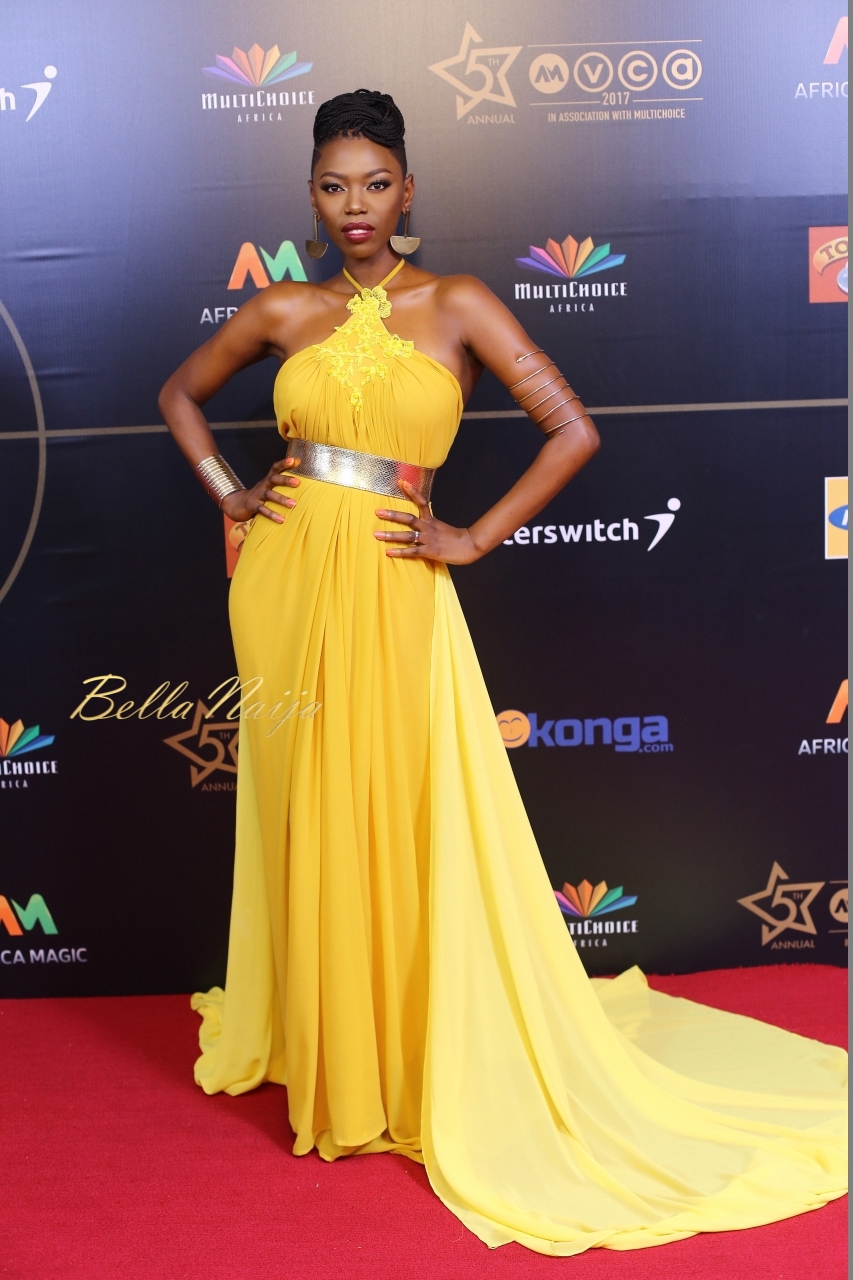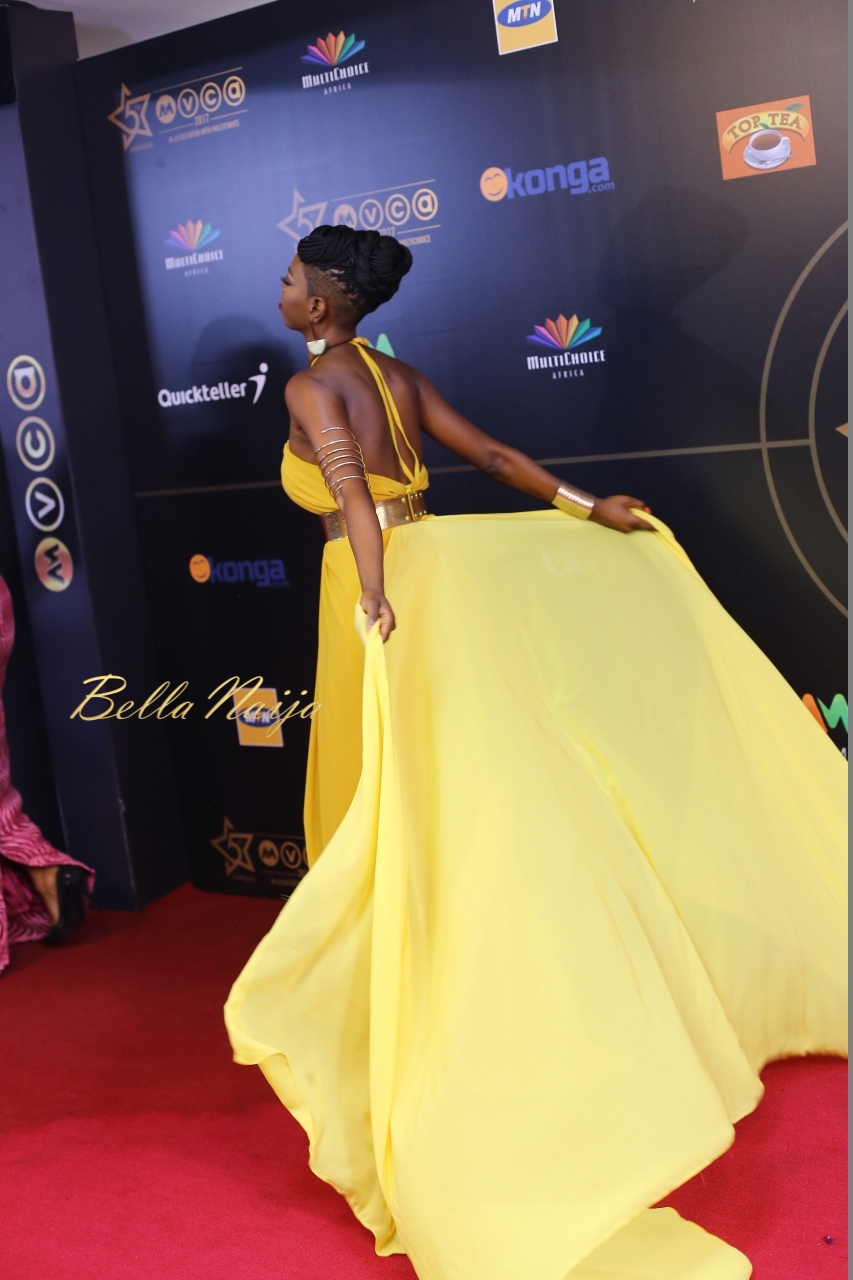 Sika Osei
in Weiz Dhurm Franklyn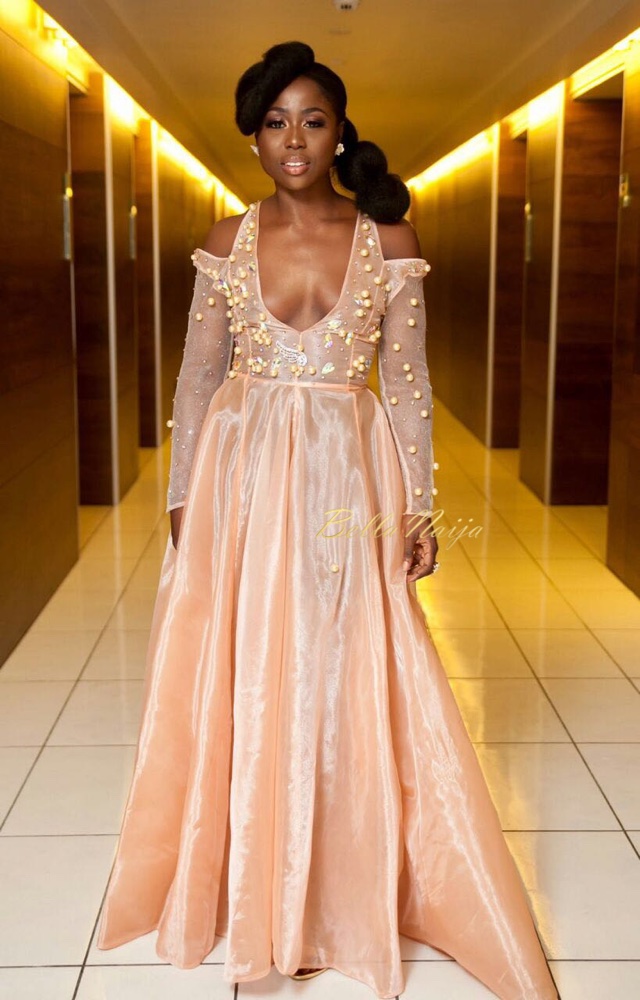 Zainab Balogun
in Onalaja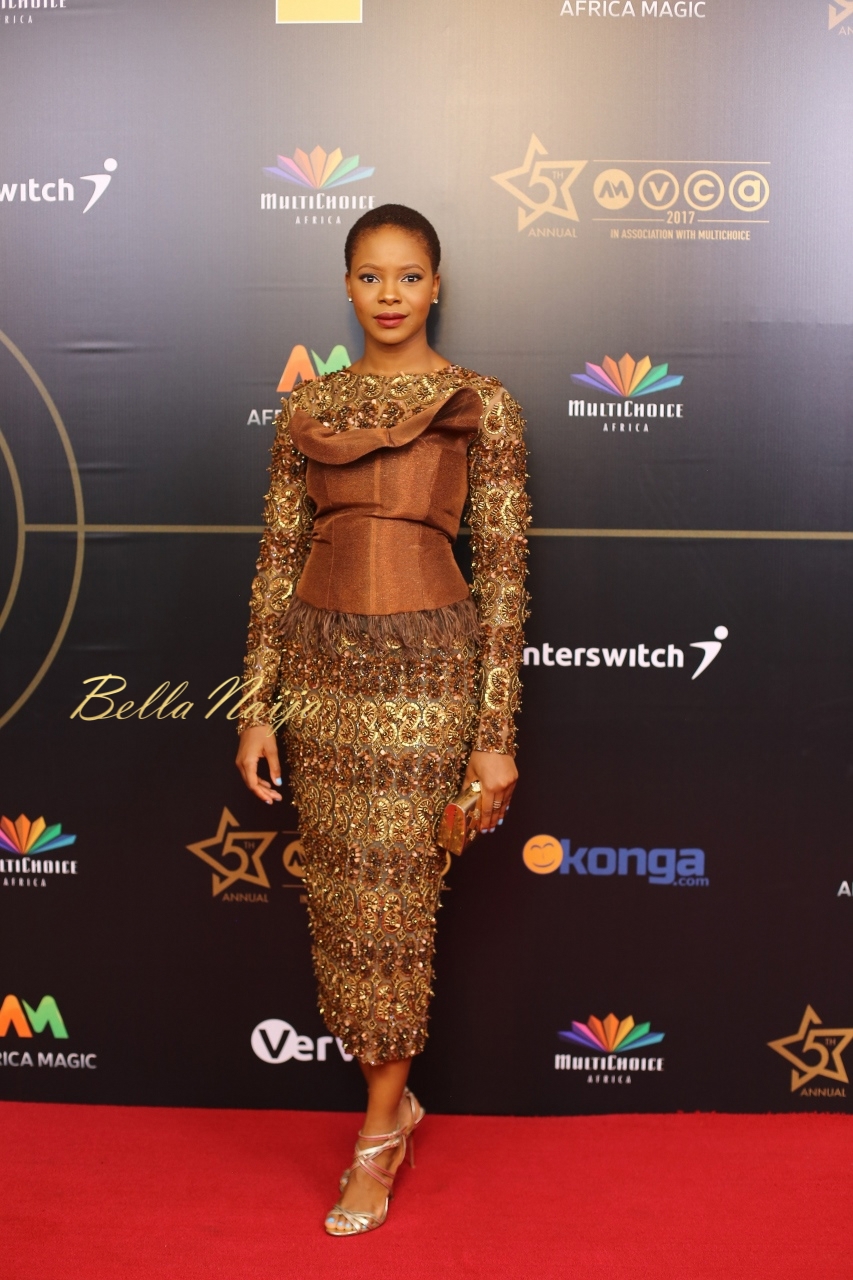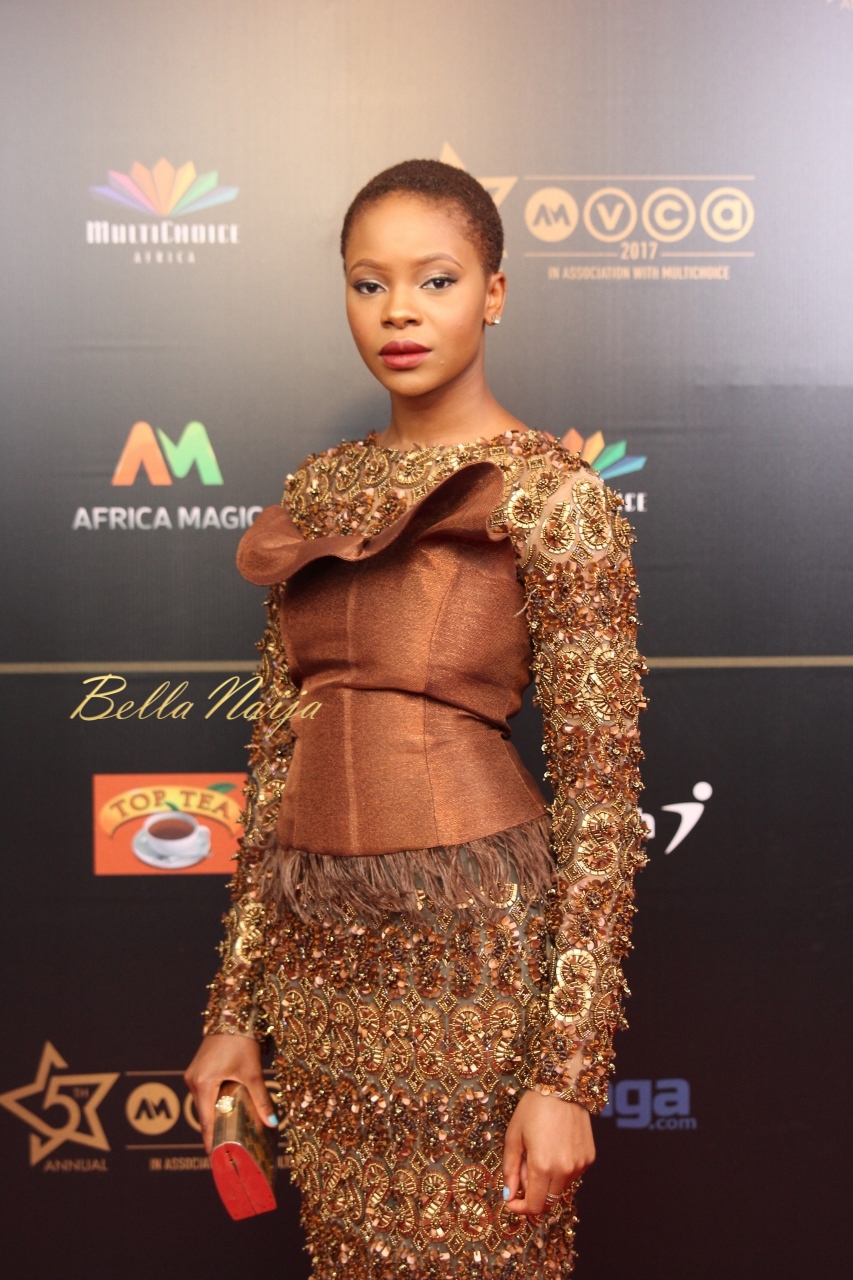 Let's not forget some of the dapper men who walked the 2017 red carpet…
Bovi
The host for the 2018 AMVCA… We're excited to see all this stage looks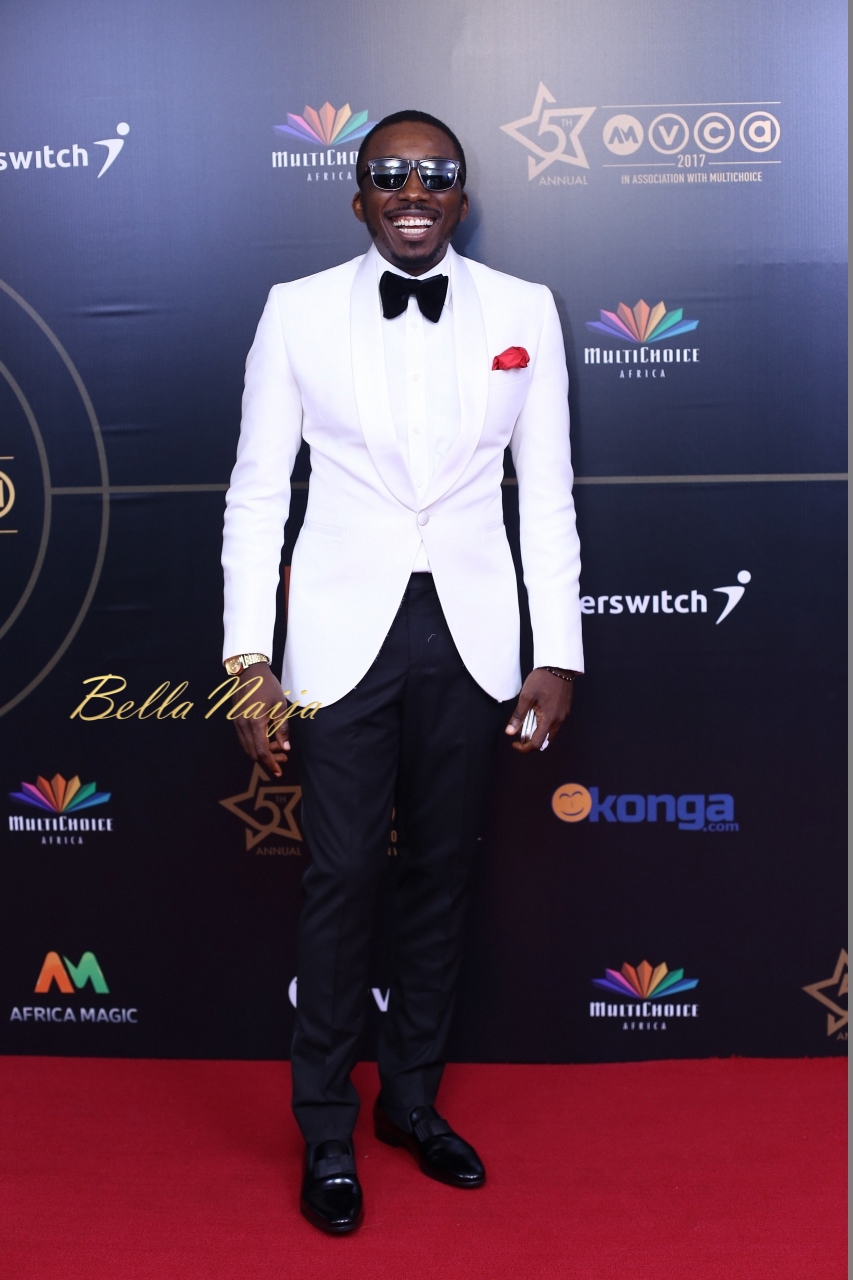 Okey Uzoeshi
in Looks Like a Good Man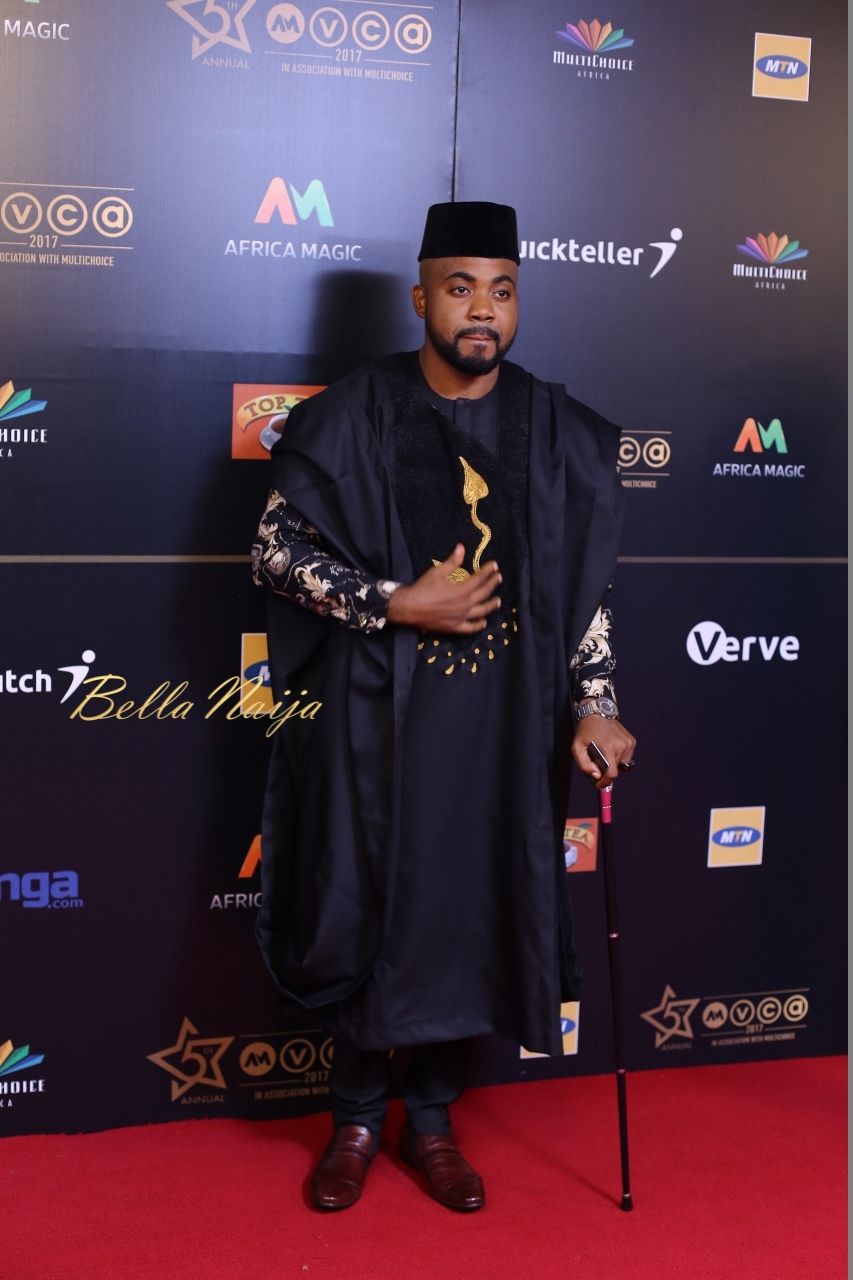 Richard Mofe-Damijo (RMD)
in Taryor Gabriels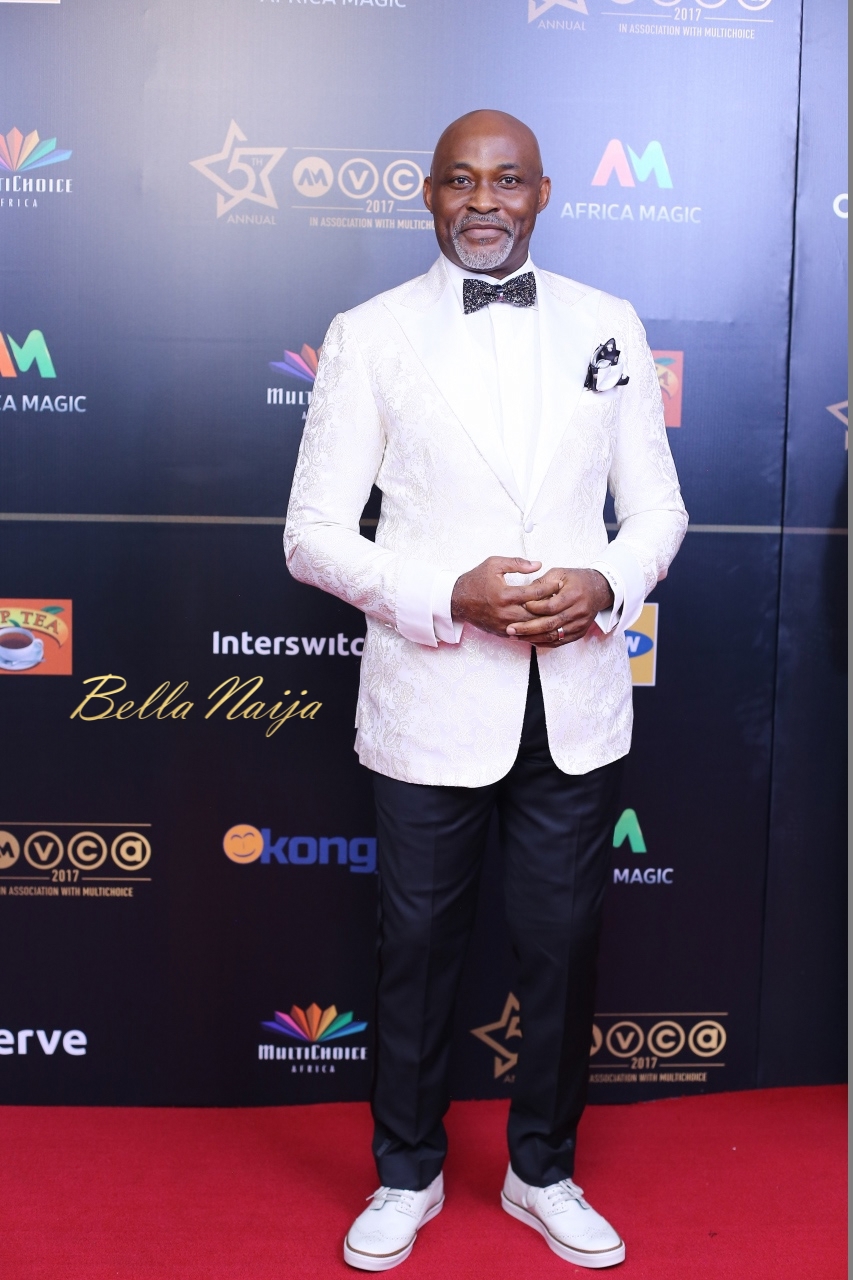 To get a little glimpse into who will be walking the red carpet and who you should be voting for, here's the full list of nominees:
Best Actor In A Comedy
Kalu Ikeagwu – Dr Meekam
IK Ogbonna – Excess Luggage
Blossom Chukwujekwu – The Big Fat Lie
Odunlade Adekola – A Million Baby
OC Ukeje – Potato Potahto
Jimmy Olukoya – Guyn Man
Best Actress in A Comedy And TV Series
Rita Dominic – Big Fat Lie
Adesua Etomi – 10 days in Sun City
Queen Nwokoye – Excess Luggage
Bimbo Ademoye – Backup Wife
Dakore Akande – Isoken
Nyce Wanueri – Auntie Boss
Best Cinematography Movies/TV Series
Tatu – Akpe Ododoru
Idemuza – Dickson Godwin
T-Junction – Lester Millado
The Torture – Rwamusigazi Kyakunzire
Okafor's Law – Yinka Edward
Alter Ego – Bishop Blunt/Adeoye Adeniyi
Best Picture Editor
Idemuza – Aloaye Omoake
18 Hours – Mark Maina
Alter Ego – Moses Inwang/Tunde Bakare
Hakkune – Asurf Oluseyi
Hidden – Jibril Mailafia
Best Sound Editor
Tatu – Kolade Morakinyo
Idahaso Trails – Stanlee Ohikhuare
Alter Ego – Zezom Gnawni
Ojukokoro – Dayo Thompson
Hakkunde – James Coon Falcon
Best Soundtrack Movies/TV Series
M0 – Tom Koroluk
Banana Island Ghost – Enyi Omeruah and Funbi Ogunbanwo
Bella – Andrew Ahuura
Tatu – Evelle
Idahosa Trails – Oriri Osayamore
18 Hours – Jacktone Okore
Best Supporting Actor
Saidi Balogun – Banana Island Ghost
Tomiwa Edun – Banana Island Ghost
Falz – New Money
Kunle Idowu – Idahosa Trails
Gabriel Afolayan – Okafor's Law
Wale Ojo – Betrayal
Best Supporting Actress
Toyin Aimakhu – Tatu
Dorcas Shola Fapson – Banana Island Ghost
Funlola Afofiyebi-Riami – Tatu
Ebele Okaro – Blackrose
Lydia Forson – Isoken
Emem Inwang – Alter Ego
Best Actress in a Drama/TV Series
Agaba Joan – The Torture
Keira Hewatch – The Witness Box
Miriam Kayode – Children of Mud
Cinderella Sanyu – Bella
Omotola Jalade Ekeinde – Alter Ego
Lilian Echelon – Black Rose
Best Actor in a Drama Series
Wale Ojo – Alter Ego
Kalu Ikeagwu – Benevolence
Rushabiro Raymond – The Torture
Adjetey Anang – Keteke
Adjetey Anang – Side chic Gang
Chris Attoh – Esohe
Best Movie West Africa
Potato Potahto – Shirley Frimpong-Manso
Alter Ego – Moses Inwang – Esther Eyibo
Isoken – Jade Osiberu
Tatu – Don Omope, Yolanda Okereke, Segun Arinze, Tolu Awobiyi
Children of Mud – Imoh Umoren
Lotanna – Ifan Micheal
Best Movie East Africa
18 Hours – Phoebe Ruguru
Devil's Chest – Hassan Mageye
The Forbidden – Kizito Samuel Saviour
Rain – Mathew & Eleanor Nabwiso
Bella – Math Bish
Best Movie Southern Africa
Descent – Awal Abdulfatai
The Road to Sunrise – Shemu Joyah
Salute! – Phillipe Talavera
Jomako Black Democracy – Abraham Kabwe
Nyasaland – Joyce Mhango Chavula
Best Director
Moses Inwang – Alter Ego
Aloaye Omoake – Idemuza
Asurf Oluseyi – Hakkunde
Don Omope – Tatu
Jade Osiberu – Isoken
Mulindwa Richard – The Torture
Shirley Frimpong-Manso – Potato Potahto
Best Overall Movie
Potato Potahto – Shirley Frimpong-Manso
Alter Ego – Moses Inwang
18 Hours – Phoebe Ruguru
Devil's Chest – Hassan Mageye
Descent – Awal Abdulfatai
The Road to Sunrise – Shemu Joyah
Best TV series
Gina and Friends – Paul Igwe
Professor Johnbull – Tchidi Chikere
Papa Ajasco Reloaded – Wale Adenuga
This Is It – Dolapo Adeleke
Relatives – Tunde Adegbola
Best Art Director
Isoken – Jade Osiberu
Tatu – Don Omope, Yolanda Okereke, Segun Arinze, Tolu Awobiyi
Children of Mud – Imoh Umoren
Lotanna – Ifan Micheal
Idahaso Trails – Stanlee Ohikhuare
Hidden – Jibril Mailafia