Arese Ugwu, the author and founder of Smart Money Media, released the sequel to the best selling book the Smart Money Woman- the Smart Money Tribe . The launch event took place at Terra Kulture Arena featuring a fireside chat with the author and Bolanle Olukanni talking about her journey writing the book and discussing the themes in the book, a panel with fabulous entrepreneurs and career women Tara Durotoye, Bunmi Adeniba and Steph Obi who shared  their personal finance journeys and how they built their personal wealth.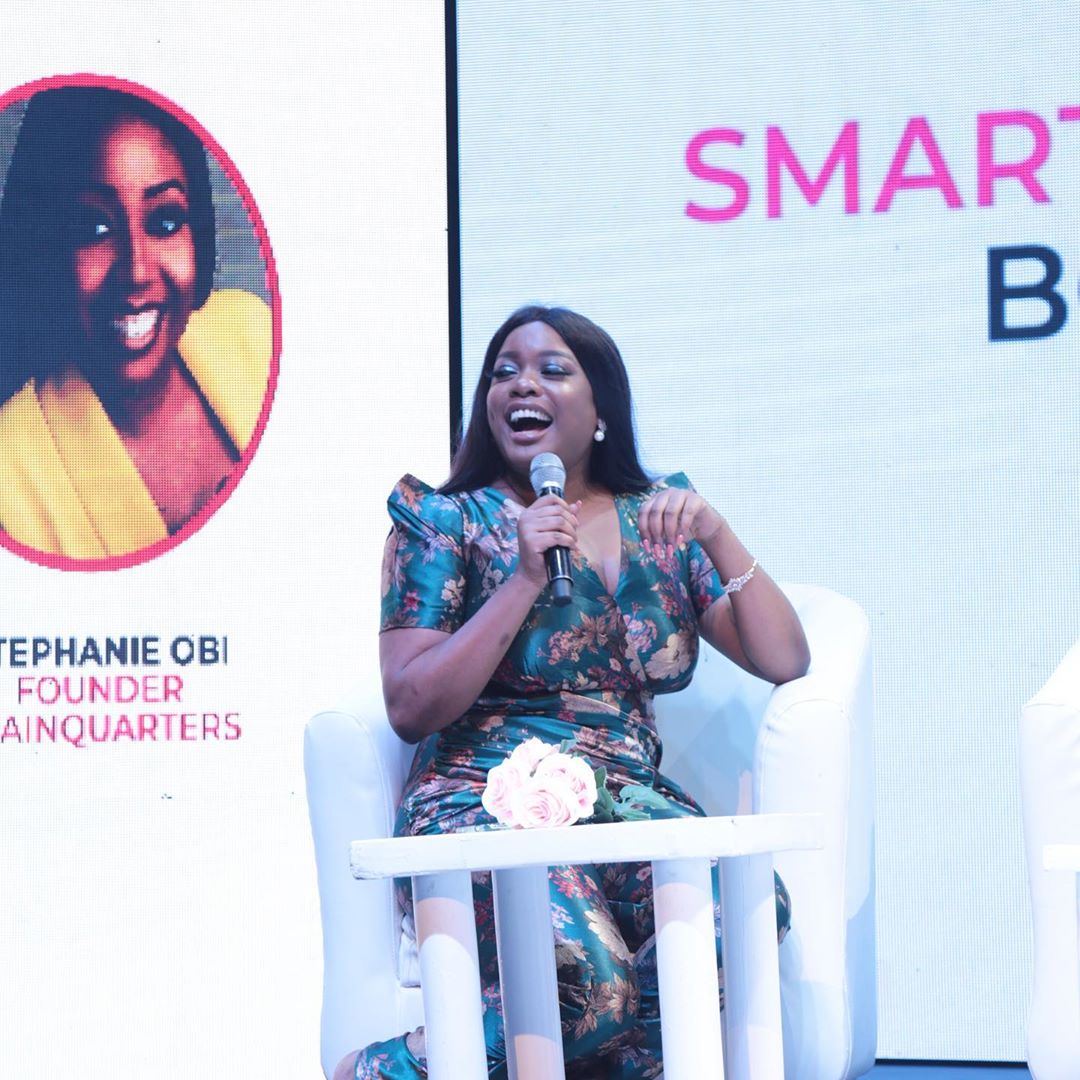 Known for bootstrapping a personal finance education & media company for African millennials, Arese's new book is a continuation of the compelling story of Zuri and her closest friends and how they navigate personal finance issues in Lagos, tied in with lessons every African woman can learn from. 
They also debuted the trailer for the upcoming Smart Money Woman TV series and a chat with some of the cast about the journey to making the show and what it was like to bring the characters from the book to life .
The star studded launch included guests like Ifeyinwa Ighodalo,  Timini Egbuson, Abimbola Craig, Latasha Ngwube, Bovi, Taymesan, Mimi Onalaja as well as cast members of the TV show Lala Akindoju, Eby Eno, Osas Ighodaro, Ini Dima Okojie and more. The launch event was sponsored by First Bank, Filmo Realty, LandWey, House of Tara, BamBooks, Remy Martin, Sunlight, Wealth.NG & ArcadiaTV Africa.
Check out some of the super stylish guests at the launch below: 
        Arese Ugwu & Osayi Alile Arese Ugwu & Ifeyinwa Ighodalo    Arese Ugwu & Tinuade Esho Soile   Eby Eno
Mimi Onalaja
 Chika Uwazie
Ini Dima Okojie
Derin Fabikun         Tara Fela Durotoye Lala Akindoju
 Nicole Chikwe
 Zikora Ugwu
 The Smart Money Woman TV Cast

Arese Ugwu & Bolanle Olukanni

Arese Ugwu & Nnenna Okoye

Arese Ugwu, Timini Egbuson & Bolanle Olukanni

Arese Ugwu & Timini Egbuson