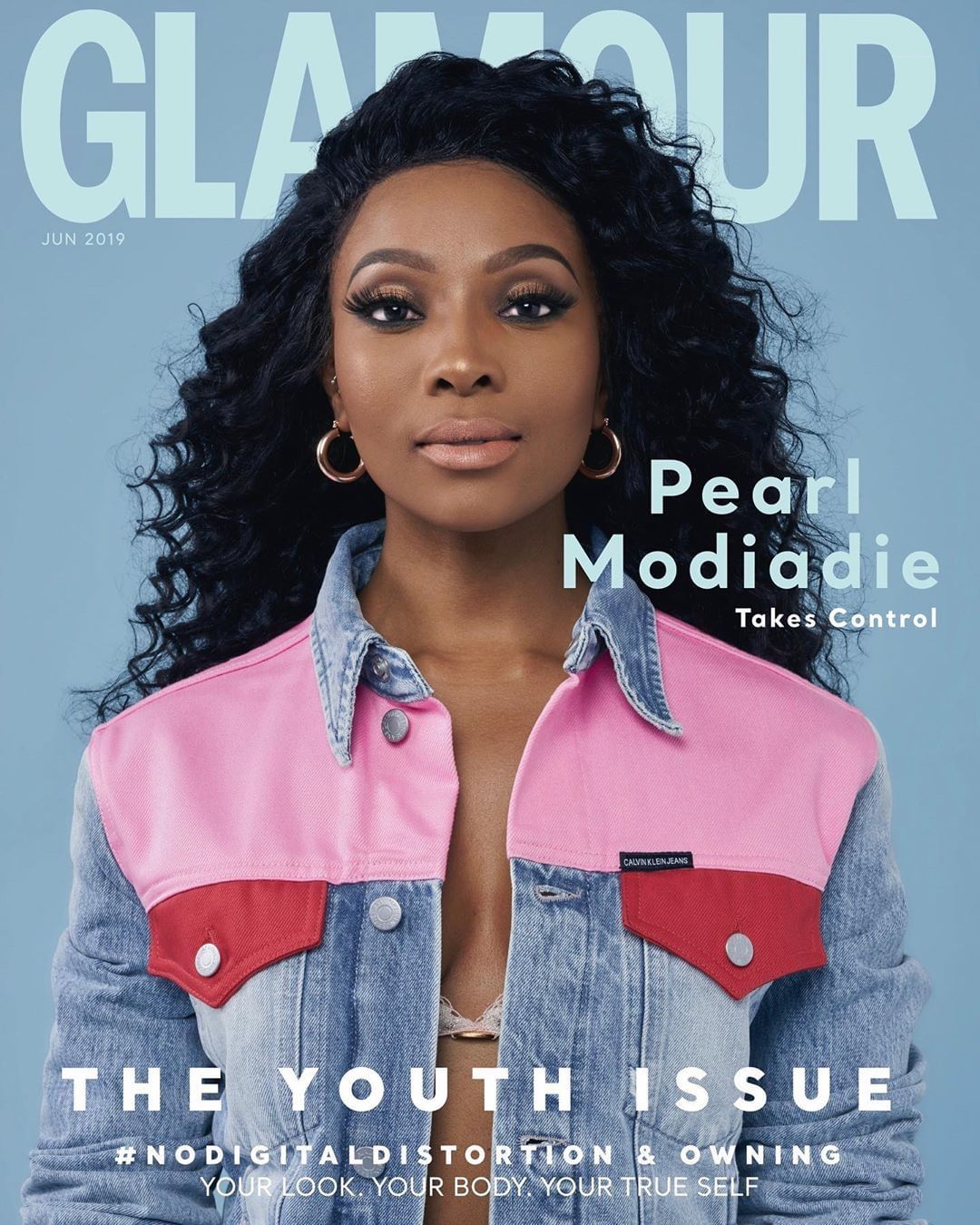 TV host, producer, actress and radio presenter Pearl Modiadie is Glamour SA's June 2019 cover star!
Inside the magazine, she speaks openly about how her show Zaziwa on SABC ended, her new relationship, buying a house, being a child star and what she really wants next.
Speaking about "The Youth Issue", Editor-in-Chief Asanda Sizani says:
I am excited to have Pearl making her Glamour cover debut. She's genuine, inspiring and connects with a mass youth audience. Following our recent elections, we speak to five young SA women in the political arena, namely @tasneemmotara and @naledichirwa . Our annual Glamour Hair stars @lungilethabethe @[email protected] @jessica_vanheerden , and @zizotshwete closes the issue. I hope you enjoy it.
Credits: ⠀⠀⠀⠀⠀⠀⠀⠀⠀
Photographer: @aartverrips_official⠀⠀⠀⠀⠀⠀⠀⠀⠀
Stylist: @rustybeukes⠀⠀⠀⠀⠀⠀⠀⠀⠀
Wearing: @calvinklein⠀⠀⠀⠀⠀⠀⠀⠀⠀
Hair: @alsbellsmua ⠀⠀⠀⠀⠀⠀⠀⠀⠀
Makeup: @nomsamadida⠀