From the 25th – 28th October 2017 at Eko Atlantic, Heineken Lagos Fashion and Design Week will galvanize the entire African continent to be the global locus for creativity and commerce from Lagos, Nigeria as it returns for its 7th edition with Heineken as the headline sponsor.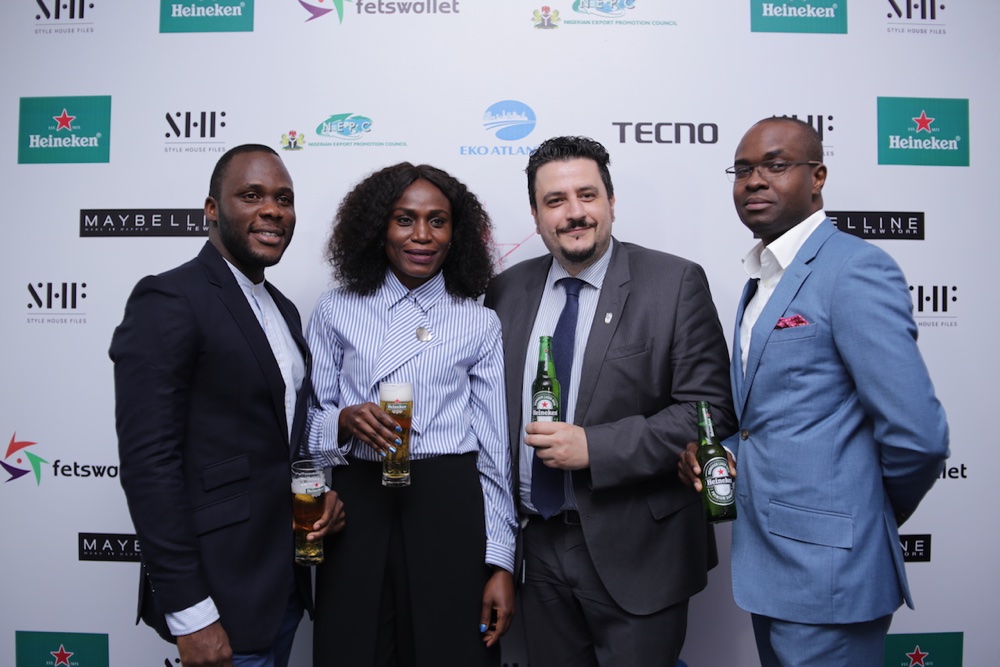 Connecting with over 20 million Pan-African insiders, tents will open to Runway Shows, Fashion Business Series, Fashion Focus Talks, and the #HLFDW After Party. This year's events will feature an exciting four-day line up. Themed "Africa: Shaping Fashion's Future", #HLFDW2017 will welcome various talents from across Africa.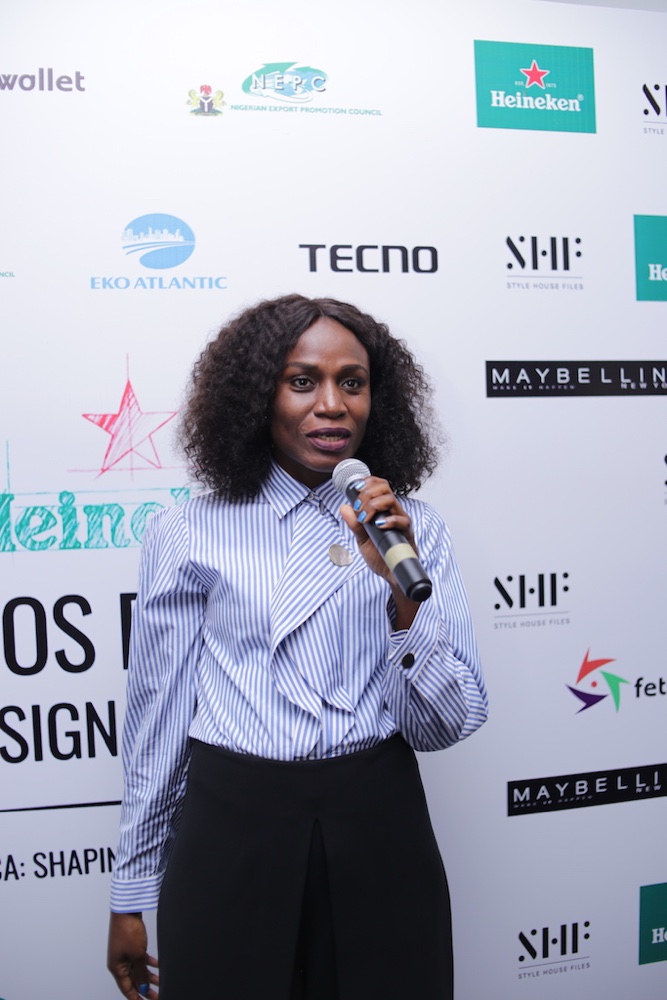 The event was formally announced to the press at a cocktail held at Heineken House on the 13th of October 2017. Speaking at the cocktail were: Omoyemi Akerele – Founder Style House Files & Heineken Lagos Fashion and Design Week (#HFLDW), Franco Maria Maggi – Marketing Director, Nigerian Breweries, #HLFDW, Imad Eduso – Designer & Fashion Focus Alumni, Morenikeji Akinsola– Project Manager, Human Capital Development Centre and Tobi Idowu – Project Manager, Lagos Fashion and Design Week and Style House Files.
Speaking at the press cocktail, Franco Maria Maggi, Marketing Director, Nigerian Breweries expressed Heineken's commitment to inspiring its African consumers to break boundaries through the LFDW platform. He also stated:
We are excited to be a part of this unique experience once again as Lagos shows the beauty of African fashion to the world. We are even more excited to showcase an African inspired Heineken hospitality collection at this year's Lagos Fashion and Design week, created by East African designers – Lulu Mutuli and Azra Walji – a demonstration of Heineken's appreciation of African designs, made possible through collaborative work between the Global Heineken, East African and Nigerian teams.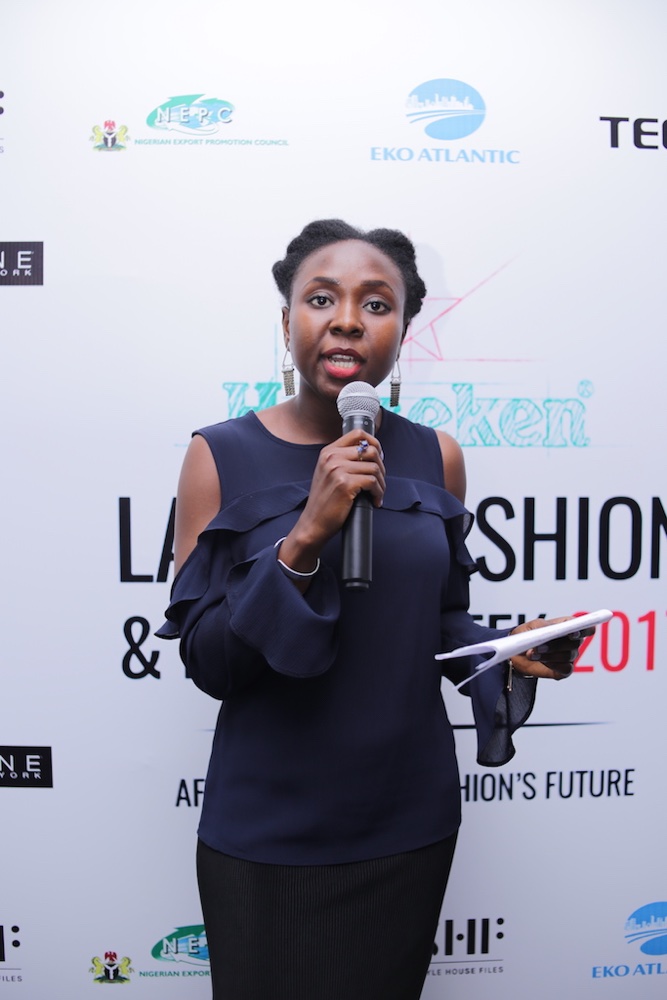 Tobi Idowu and Morenikeji Akinsola, provided insight into the initiatives led by Style House Files and supported by Nigerian Export Promotion Council (NEPC) which ran throughout the course of the year leading up to #HLFDW, starting off with the inaugural Autumn/Winter presentation in March, the Fashion Focus seminars in Enugu, Abuja, Lagos and Port-Harcourt, the apparel manufacturing – courses running at the Human Capital Development Centre (HCDC) in Apapa, and ending with Trade Shows which ran in 4 cities – WWDMagic Trade Show in Las Vegas, Pitti Imagine Super in Milan, Tranoi in Paris and 'Music Matters" at Selfridges with Davido and Orange Culture.
It has been an impactful year for us at SHF and LFDW. From the A/W presentation to working with our Fashion Focus finalists all year round through various brand-building workshops, our HCDC training centers in Lagos and Abuja and trade shows, securing 19 new stockists. There is still a lot to be done, but we are hopeful with an increased focus on skills acquisition, training, providing opportunities for access to markets, our imaginings of a buoyant fashion industry that impacts the African economic landscape will be actualized" – Tobi Idowu, Project Manager – SHF
Speaking about her yearlong Fashion Focus experience, Imad Eduso said,
It has been an insightful experience. The knowledge gained on this journey has shifted my perspectives for the better and impacted the brand positively. Through the workshops and various Fashion Focus programmes I have learnt brand positioning, brand building, the importance of streamlining brand offerings, staying focused and how to sustain the business. #HLFDW is the perfect springboard to showcase my SS18 collection and I am excited for what lies ahead.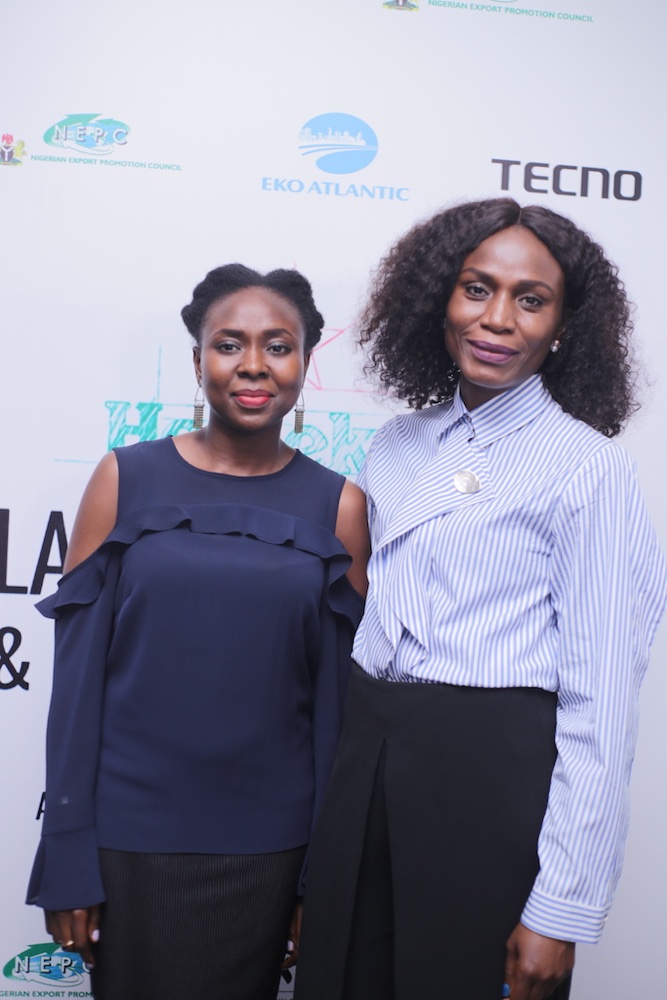 This year, Fashion Business Series will host it's 5th season tagged "Technology and the Fashion Industry: What lies ahead?" in partnership with Style House Files, TECNO, FETS Wallet, NEPC, Business Day and Eko Atlantic. Taking place on Day 2 of fashion week, #FBS will feature speakers such as, Cosmas Maduka – Founder/CEO of Coscharis Group, Mark Van Iterson – Design and Concept Lead at Heineken Global, Mobolaji Dawodu – Fashion Director at GQ Style, Asiyami Gold – Content Curator, Sissi Johnson – Global Brand Strategist, Mode Aderinokun – Founder at Studio on Mode, amongst others, speaking on Sustainability, Digital, Technology, Sourcing, Manufacturing, Distribution, and Media.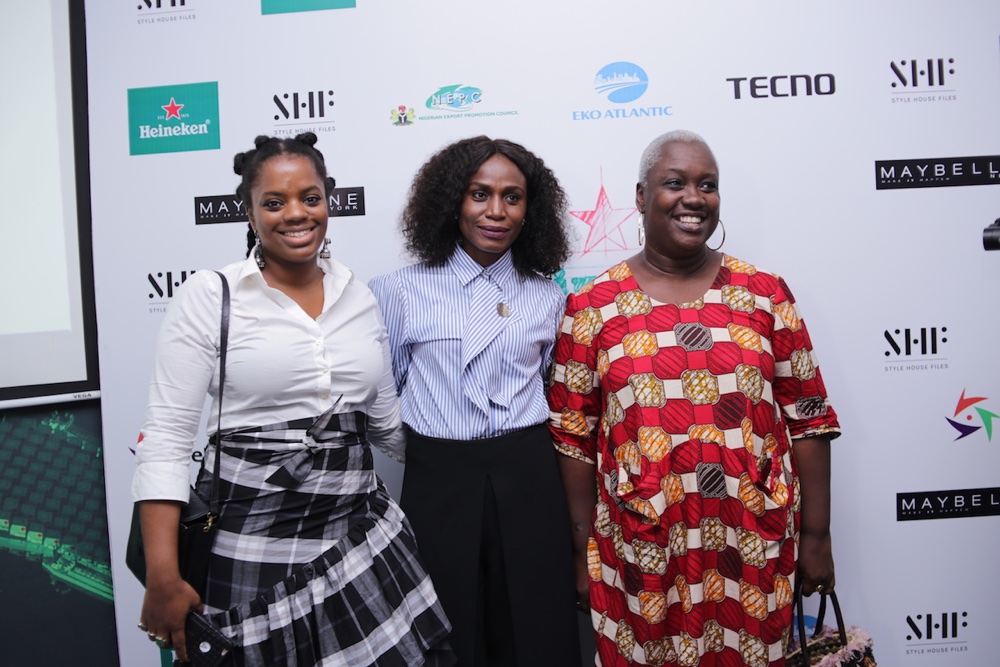 A welcome addition to this years #HLFDW events will be the experience tent which will play host to Fashion Focus talks with influencers and tastemakers, an interactive Heineken bar and the bloggers lounge curated by The Assembly in collaboration with Newton & David. The bloggers lounge will be a networking hub as well as the perfect spot for bloggers to wine down or work before the evening shows. Access is strictly by invitation.
Omoyemi Akerele – Founder #HLFDW, rounded up the press cocktail thanking the commitment of sponsors and reiterating the objective of the #HLFDW platform and the growing need to engage the Pan-African fashion industry to promote skills acquisition and commerce that can catalyze economic growth.
See the guests below
#HLFDW Line-Up:
Runway Shows: 25th -28th October, 2017
Fashion Business Series: 26th October, 2017
Fashion Focus Talks: 27th – 28th October, 2017
For more information on #HLFDW, kindly visit www.lagosfashionanddesignweek.com
For press enquiries, kindly contact [email protected]