GQ South Africa's latest issue is a real colourful treat covered by South African rapper Cassper Nyovest and South African actress, radio DJ, television host Thando Thabethe.
The Ciroc ambassadors were clad in fits from the Moschino Spring/Summer 2019 Resort collection. Thando who is the second woman ever to have a solo cover on the men's magazine, rocked a multicolored biker-style jacket, popping red lips and a flattering ponytail hairstyle.
Nyovest who just made his debut on GQ, brought a splash of colour and prints in a matching jacket and pants set.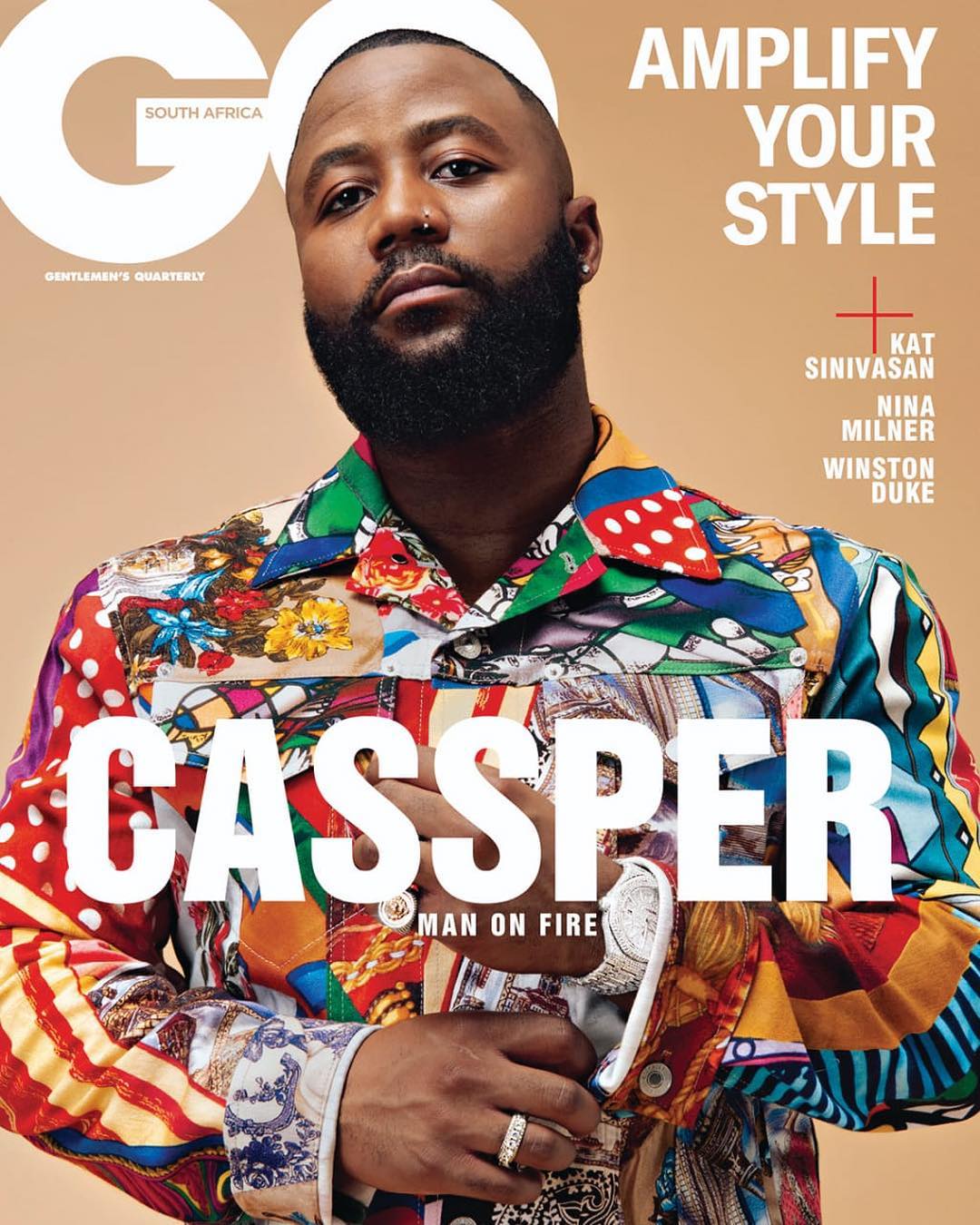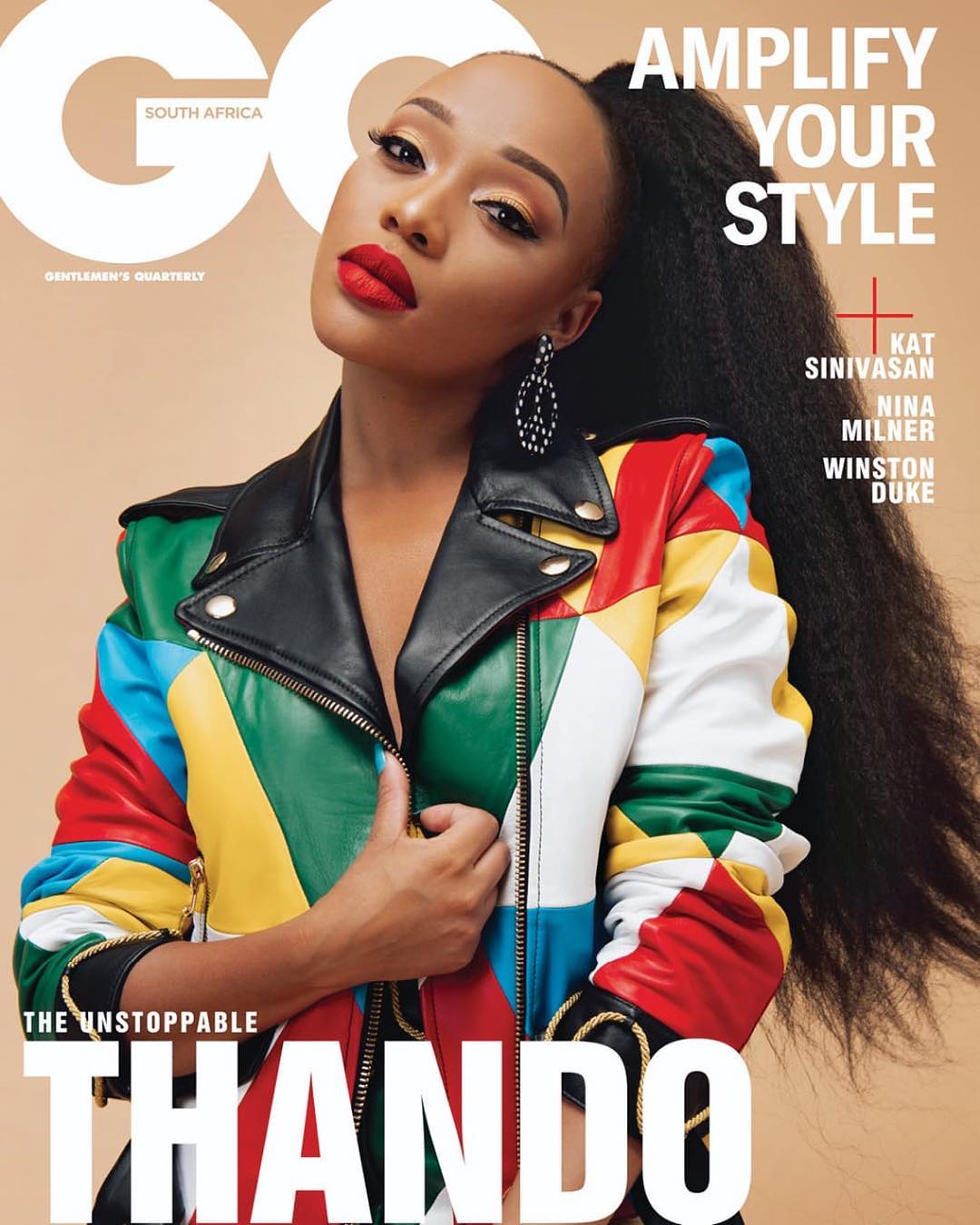 These stars are definitely opening up new markets for the Moschino brand in Africa, remember when they were both spotted at Milan Fashion Week, dressed in Moschino?.
Here's what they both had to say about the cover:
Cassper: "Coverman!!!! Covermman!!!! Yeah that's meeeeeee @hahadavis voice. Guess who is on the GQ South Africa's April cover? Read all about him in the latest issue of GQ, in stores nationwide today."
Thando: "THE WOMAN THAT CAN'T BE STOPPED‼️‼️‼️" Another one in the bag with the fam @cirocvodka & @moschino…on sale TODAY!!! "Keep your feet on the ground but refuse to be average ???#CirocYour "