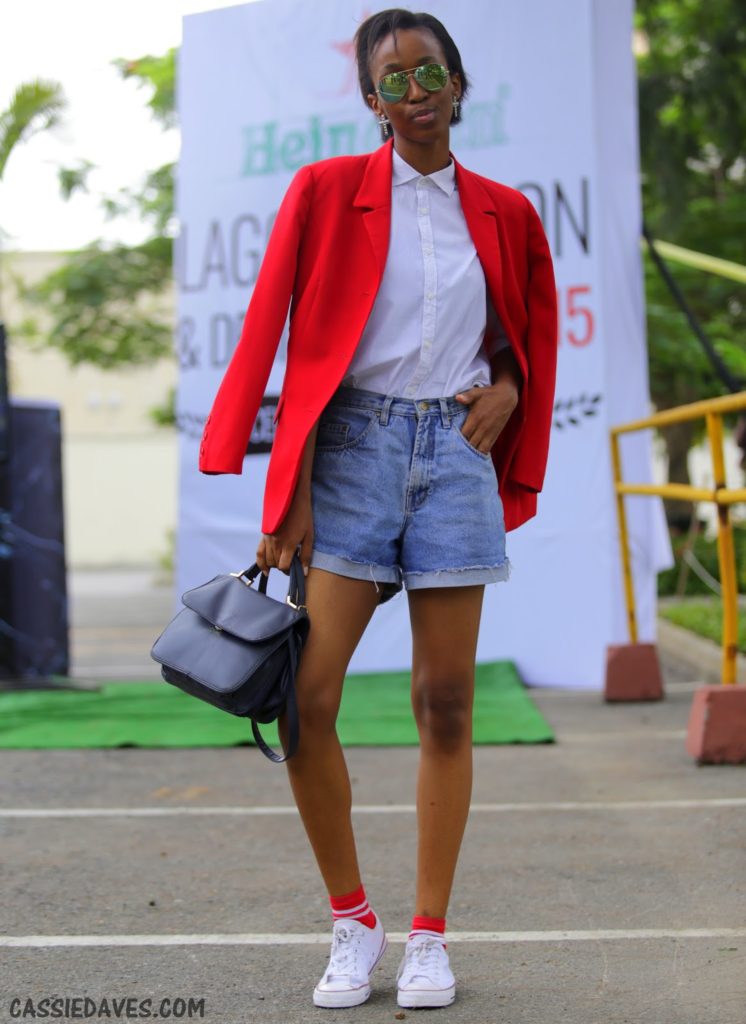 Lagosians are uber-stylish people and never waste a good opportunity to dress up and show up.
I'm by default a people watcher and love to soak in all the style and quirkiness of my people. That's why the last quarter of the year still remains one of my best times of the year as a fashion enthusiast.
If you guessed that it's because of fashion week, you guessed right! Yes! Fashion week season is upon us again and except you're living under a rock, you probably already know this. If you don't, get out of that rock right now! And I mean, right now!
The Heineken Lagos Fashion and Design Week is one of the most anticipated fashion events in Lagos and it's finally here. My first time at #LFDW was in 2013 and I've been marking that register consistently ever since then.
As a fashion week newbie, I was unsure of my left from right. Gratefully, I was with the right people and was eager to take it all in – The style festivals, the people, and the shows. Everything!
I know quite a number of people might be attending fashion week for the very first time and because I know how daunting it can be. I've put together some things which you should know and expect from the 2017 LFDW.
The "Where" and "When"
Where is it all going to be happening? Well, Heineken Lagos Fashion and Design Week starts tomorrow October 25th and runs through to Saturday, the 28th at Eko Atlantic in Victoria Island.
What's the Sequence of Activities?
LFDW isn't merely just about the fashion/runway shows, they always curate a couple of other
activities and including the runway shows, private presentations and showrooms featuring fashion products, textiles, and accessories, the Fashion Focus supported by LFDW Fashion Hub – workshops and master classes that facilitate knowledge transfer, information exchange, and networking opportunities across the board.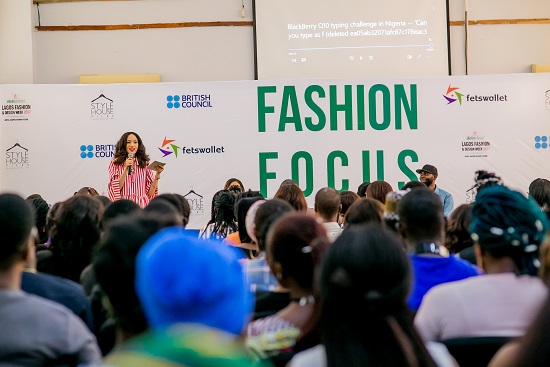 The daytime experience consists of the fashion Business Series and fashion talks to facilitate conversations with key players from the Nigerian and Pan African fashion industry  and a new addition – the creator's lounge is designed to be a style haven for bloggers/press and content creators and give the opportunity to connect, relax and create content during fashion week.
Unfortunately, you need to have registered for the daytime activities to have access to that and
registration is currently over.
The runway shows are meant to start by 6 pm daily but there are almost always delays so the
doors might not get opened till 7 or later.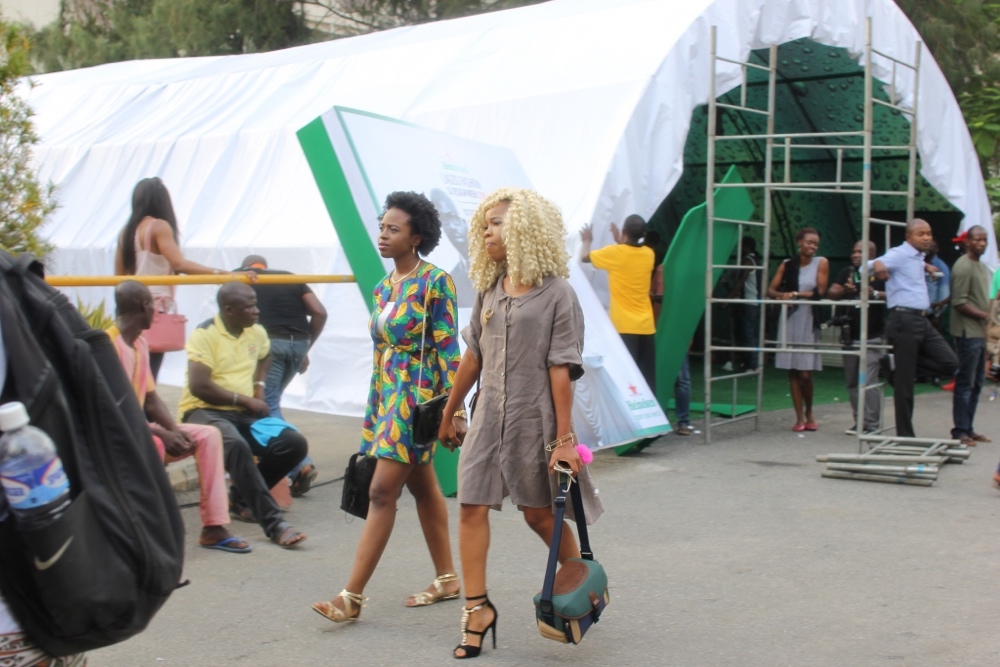 So, what will you be doing till then? Hanging around, of course! That's when everyone meets
everyone, pose for the paps, give interviews and basically just take in the scene. Your best bet is
to get there somewhere around 5 pm so you don't miss this bit – its an integral part of the fashion
week experience!
If you have a pass for the creator's lounge, you can wait there or check out the other presentations and the showroom.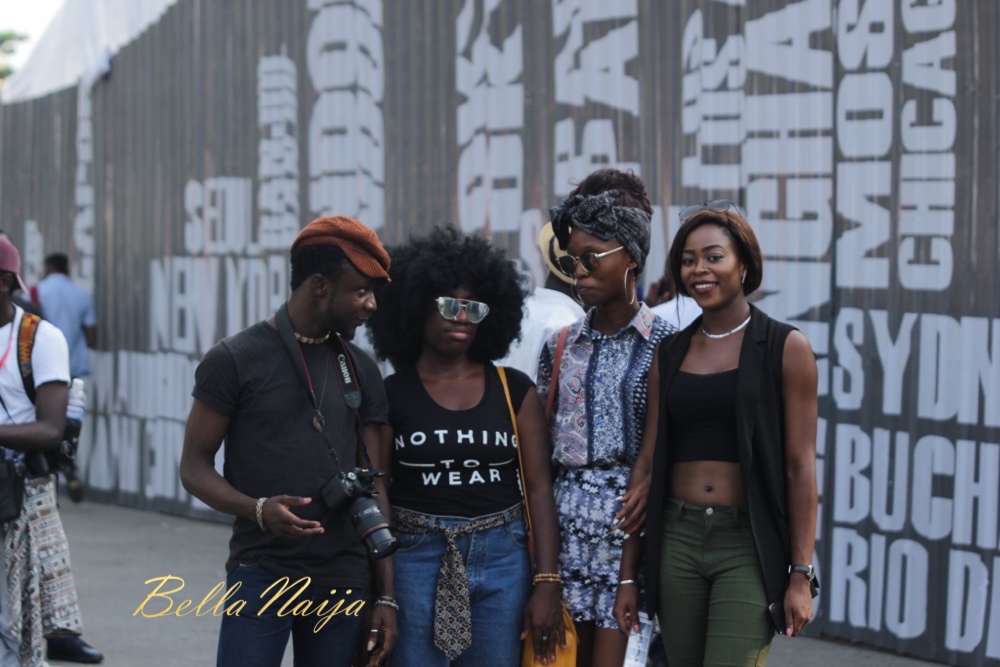 What to Have in Mind?
Oops, It might not be all fun and games! Not to discourage you or anything but I feel its important to let you know this bit. If you happen to go alone and you aren't quite the social butterfly, It's easy to feel a bit lost. You might think that you'll get there and immediately meet people to do the event with but
you'll find that everyone is basically all over the place too.
Last year, I went with people who were majorly interested in getting posing for pictures. and I lost them in the haze of things. Thankfully, I hooked up with other bloggers at the event (another reason why having blogger besties are important) and had people to be with until the show started.
How to avoid this? Well, go with someone! Or try to get involved in things. See someone's style
you love? Go say hi!
Come Prepared!
LFDW is literally a hub and a great opportunity to make good connections – everyone that you
probably want to meet will be there so come prepared! Come armed with that elevator pitch of
yours and your business cards because frankly, you don't know the opportunities that you can
make out of this event. Don't come with empty phone/camera batteries!  Of course, you know
why right? If you have a power bank, don't be like me and leave it at home.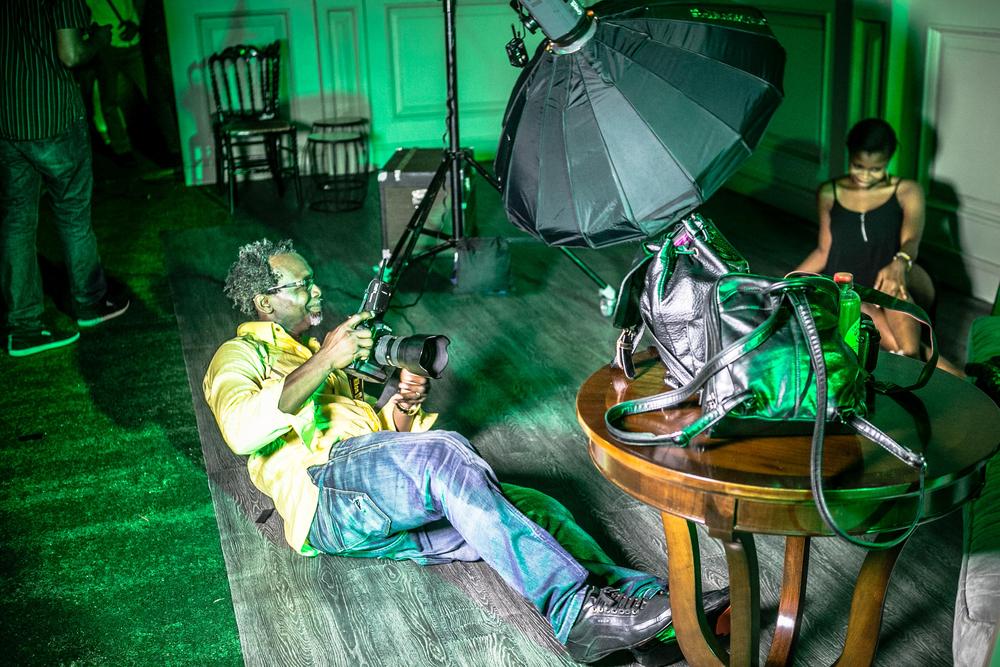 The Paparazzi is Your Friend.
Don't be surprised if you keep getting pulled to have your pictures taken or give a quick
interview. There is usually lots of press, just In case, you're asked who you're wearing and
you're feeling shy to say it's from Yaba market. Take this as a heads up now and get your
script right haha
Have flats In Your Bag!
Or just wear flats maybe? Okay okay, I realize not everyone is taller than the average Nigerian
fence like me, so you can wear your heels but like I said, there will be some standing around
before the doors to the show opens! And except you're one of those superwomen that can stand
in heels all day long, it might be wise to have something comfortable to change to when you get
tired.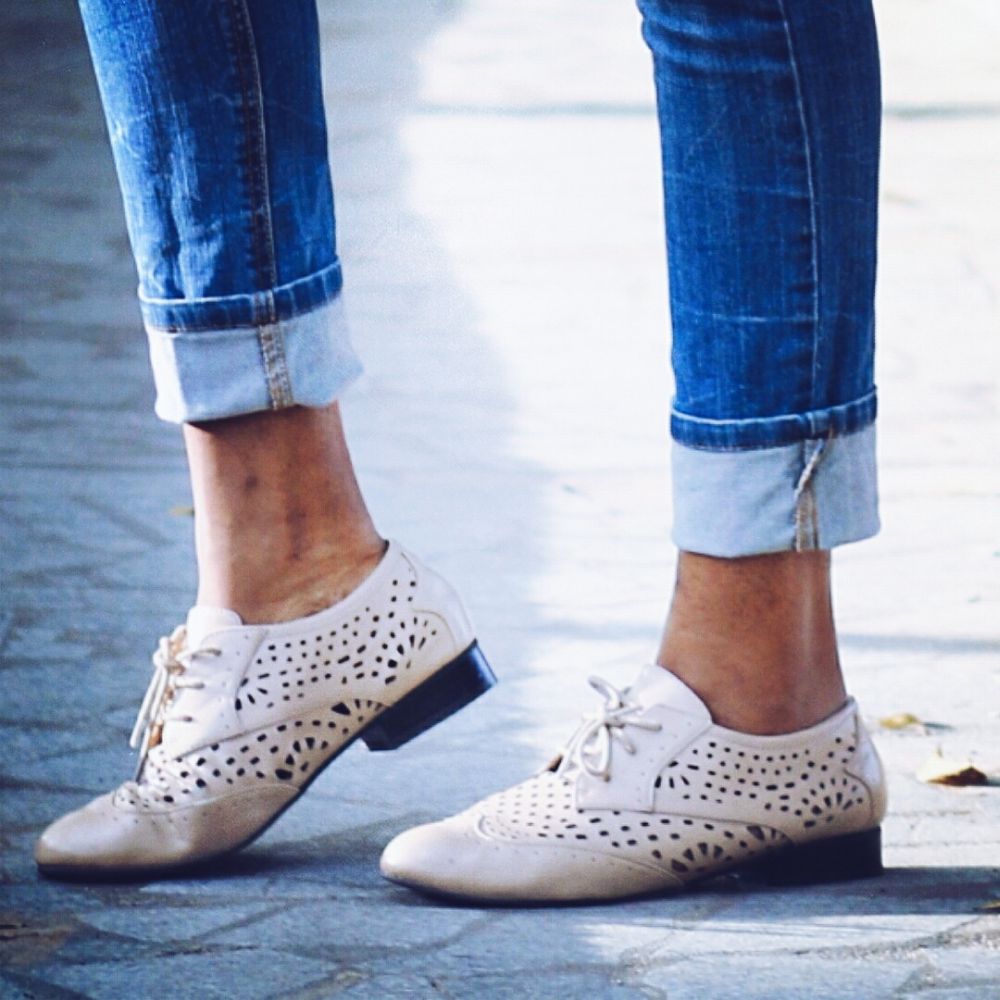 Come with Cash in Hand
Or well, card in hand. Last year, I would have said "come well fed" because there usually isn't
anything to eat (or drink), but thankfully, this year there's also going to be a food court!
The Politics Of Seating.
When the doors finally open, the next thing is getting good seats which can be a pain.
Because of course, front row seats are reserved. But here's a tip – be confident and go sit where
you want. Most times, nobody will disturb you and you win.
To be on the safe side though, if you're not a fan of being asked to get up midway into the event,
just sit on the second row and to the extreme end so you don't get blocked by people's heads.
Expecting goodie bags? Just get it off your mind now! You might find a magazine on your seat
though.
What to Wear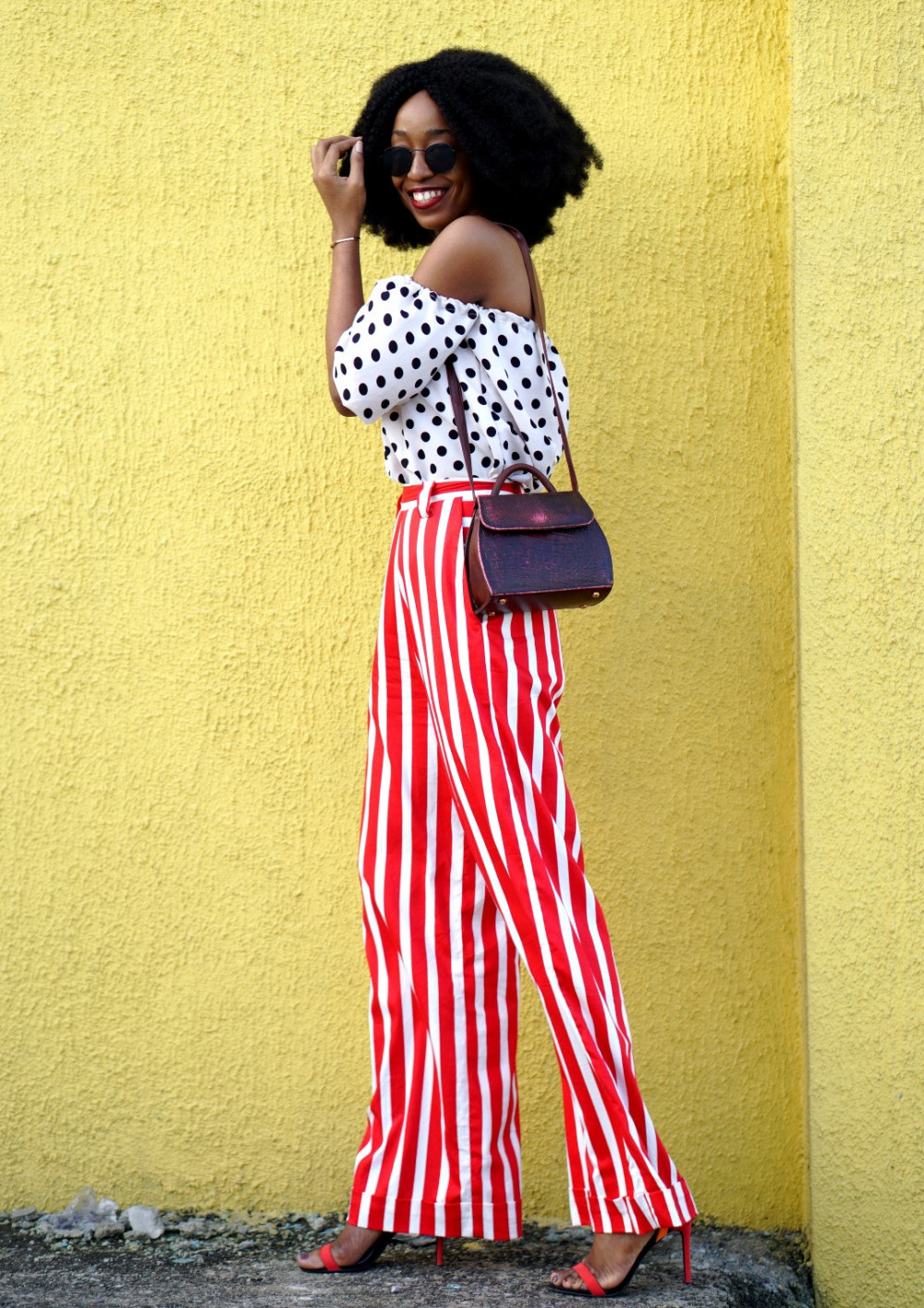 Quite frankly, this would require a full post on its own because LFDW is the time where everyone comes to slay. I mean, with a paparazzi culture I already explained no one wants to be caught slipping.
But don't be dismayed if you're not exactly a fashionista – you can fake it till you make it.
Just remember to come wearing one of these
A wide-brimmed hat because are you a fashion person if you don't own one? I mean>
Prints! – Ankara turban? Vintage print shirts, mixed prints? Bring it all the way on!
A quirk factor like colourful socks with shoes? yass!
White sneakers because we all know nothing says cool kid like white sneakers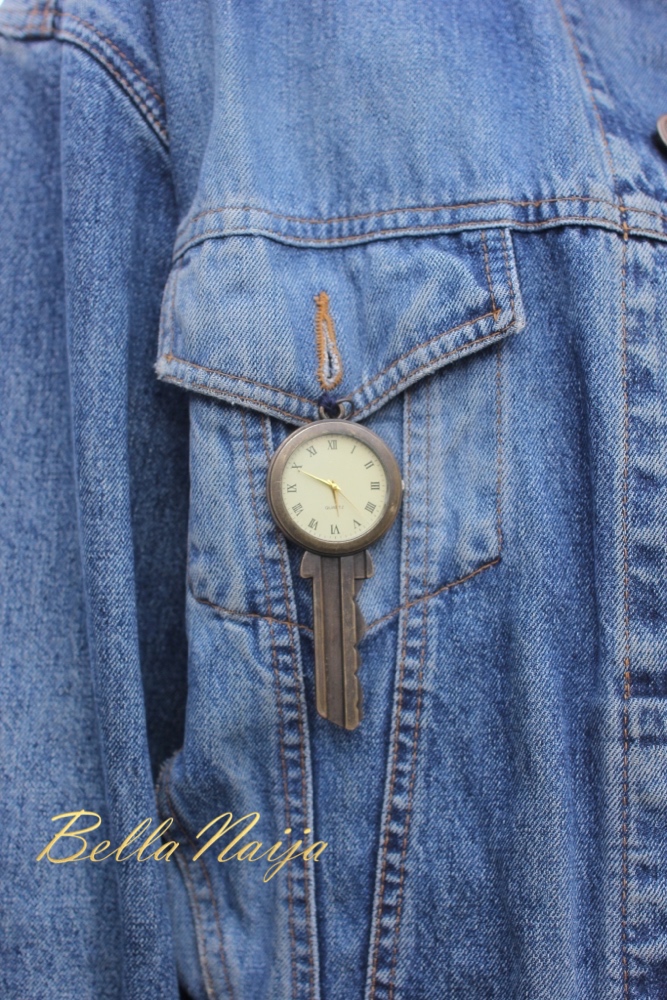 Make sure you have fun, enjoy the shows and take lots of photos!