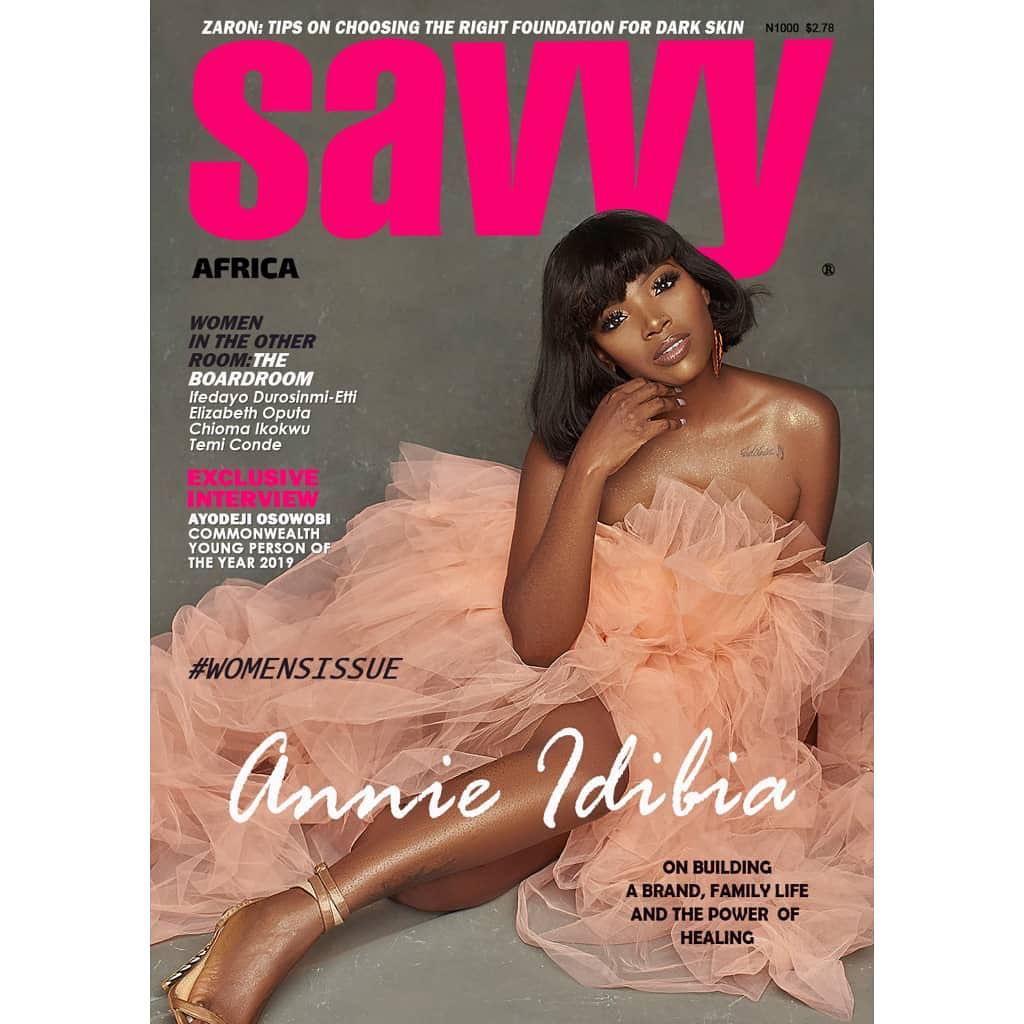 Savvy Magazine Africa has unveiled its Women's issue and Nollywood star Annie Idibia is the stunning cover girl.
For the cover feature, she looks dreamy in a frothy peach tulle dress which was paired with gold strappy sandals and a super dewy beauty look.
The women edition is centered on balancing career and relationships for successful women, why successful women struggle or are thought to struggle in family life and career a very prevalent situation in Nigeria.
This edition speaks on the diversity of the Nigerian woman; from the feminists' corner, conversation with women in varied businesses to discussions on relishing in relationships and sisterhoods.
Annie Idibia speaks on building a brand, family life and the power of healing.
She says, "Healing takes time, it is a long process even after forgiving a little thing could make you remember. It is a hard thing but when you forgive do not forget because there's a lesson to learn, there are things I have forgiven but I haven't healed from".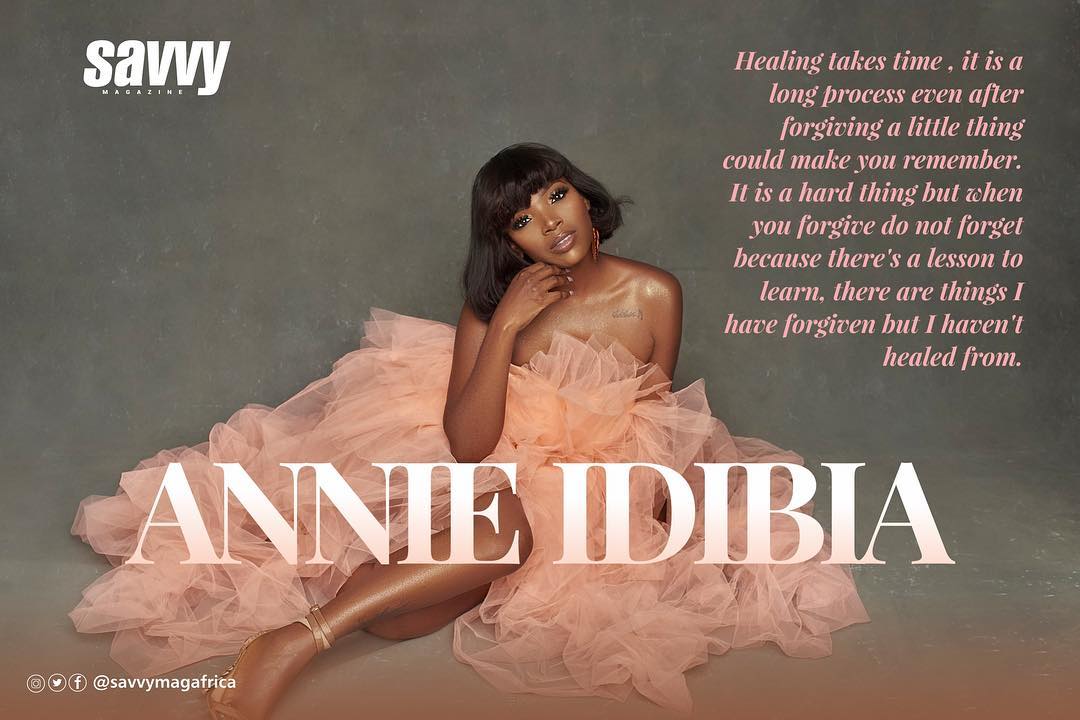 Credits:
Photography: @tobi.olajolo@essanharrisphotographer
Makeup: @tmtbylayinka
Stylist: @laurelmaris, @modiorkors
Hair by @beolivehaircollections
Location- @gleehotelandspa