Following the ongoing #endSARS protests – a call by the Nigerian youths to put an end to police brutality, ten members of Nigeria's creative community collaborate to raise funds in solidarity with the movement through sales of the Defend Youth T-shirts.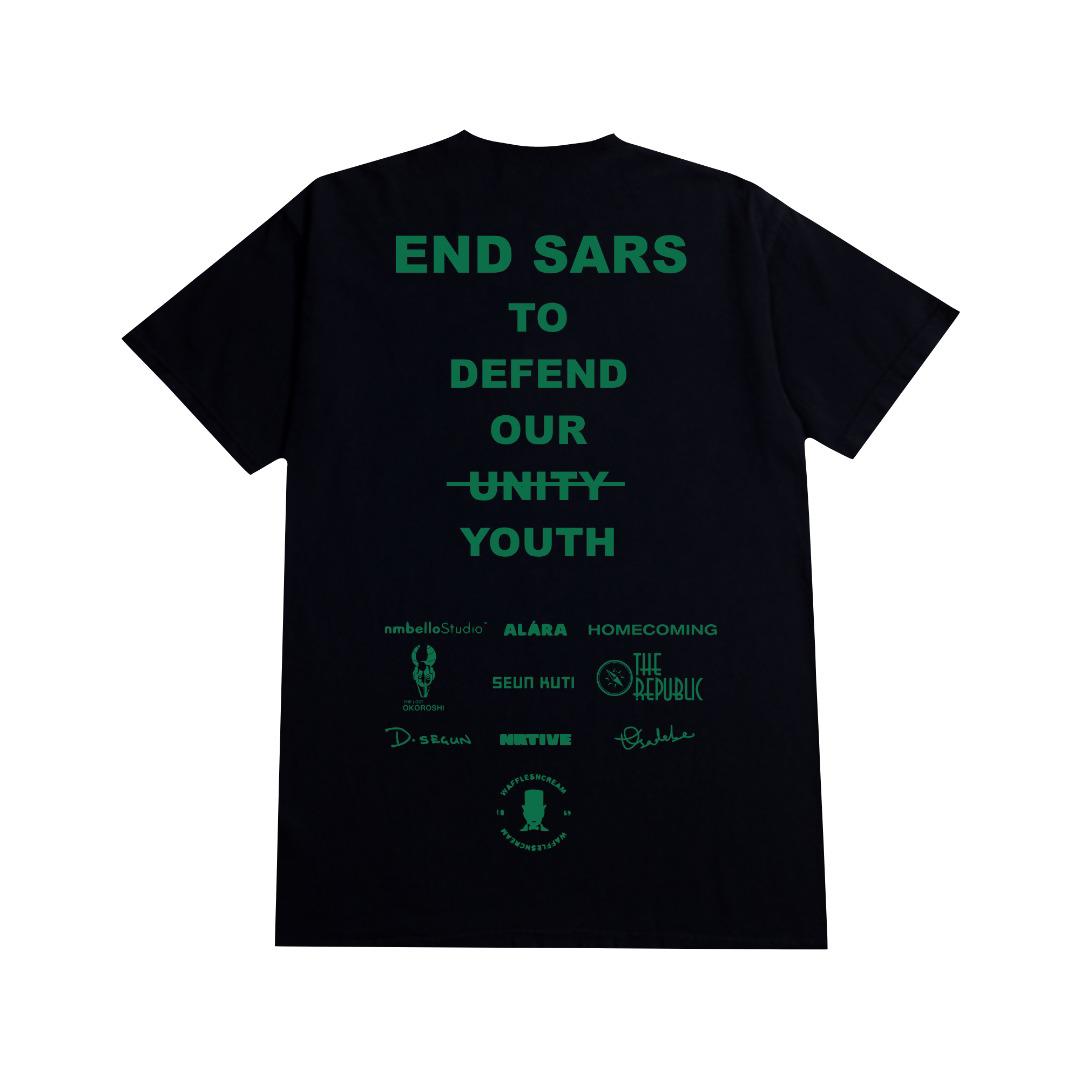 According to ALÁRA;
100% of the proceeds from sales of the tees will be donated to The Feminist Coalition, an organization fighting against injustice through peaceful protests, fundraising, and social media organization.
These collaborators include ALÁRA, NM Bello Studio, Homecoming, The Lost Okoroshi, Seun Kuti, The Republic, Deborah Segun, Native, Dennis Osadebe, and WAFFLESNCREAM.
The tees will be sold exclusively via WAFFLESNCREAM.
See more photos of the Defend Youth Tees below