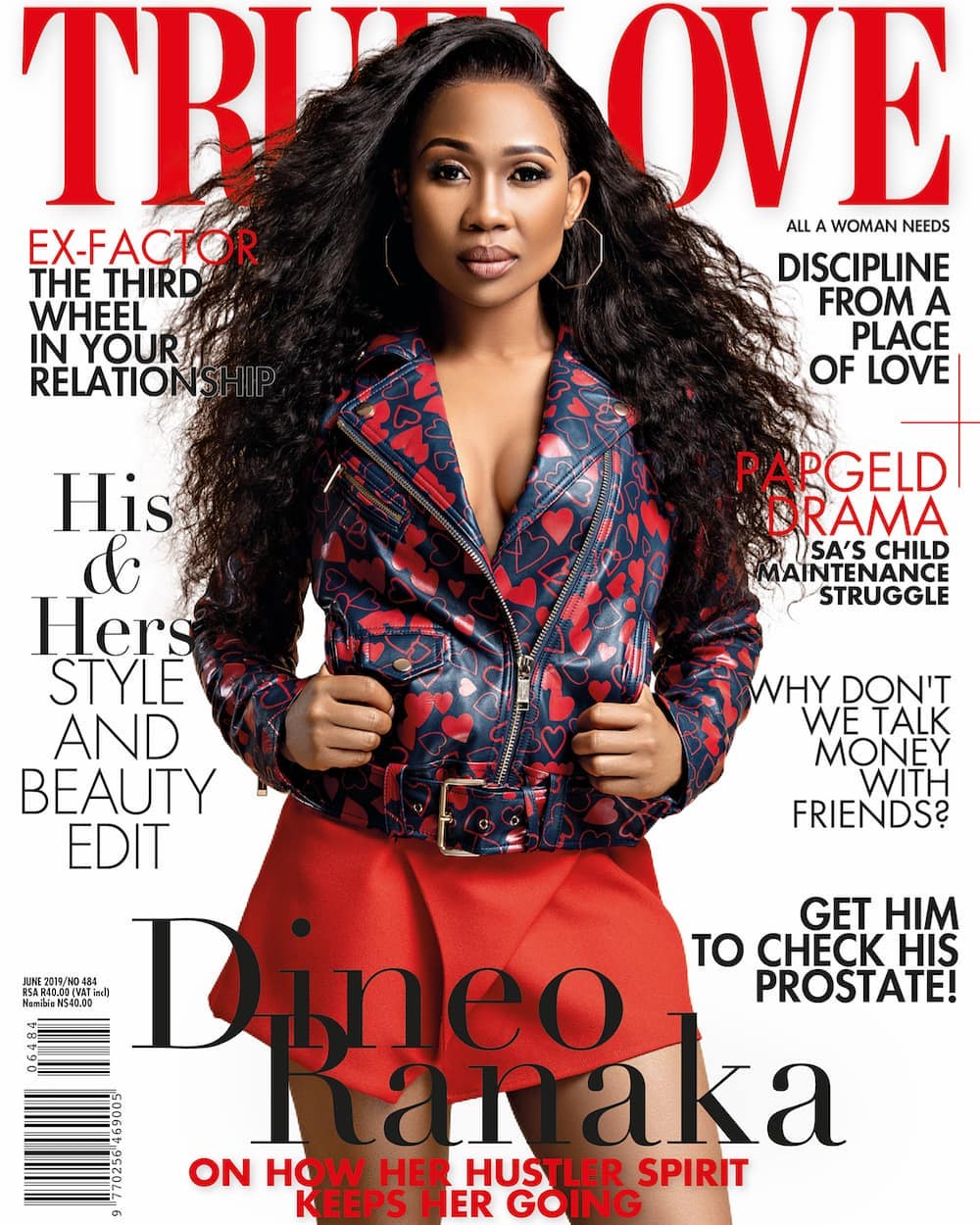 South African radio and television presenter, Dineo Ranaka, is on the cover of True Love magazine's latest issue.
Dineo has had quite the climb to the top, from hosting a show on Yfm called 'Dineo Live on Drive' to being a presenter on All Access.
Her reality show, Dineo's Diary, is one of the longest-running reality shows in South Africa and she just wrapped up season 5. She currently produces and features in the spin-off of her own reality show which now includes her entire family.
She posted the cover on her page and captioned:
Dear @truelovemagazine, thank you kindly for this opportunity. I have not had an easy start to the year. I have experienced much turbulence both personally and professionally. So when you called and invited me to grace your cover once again, my sprit immidiately understood that call as a sign from God to say to me, "don't lose faith just as yet little girl, I am at work in this life of yours so stay focused on me not your distractions but ME. I am your Father who art in heaven and I see your future long before you step into it and I can guarantee you dear child, it's OK to keep walking. I have cleared your path! I, God, have made a way!

I'm hoping that whoever reads this article is reminded that they must breathe and understand that if happiness is their destination, they need to be patient on their journey through life. Contentment is a state of heart and confidence is a scarred form of art.

Again, I'm thankful, blessed and heck excited about this cover.
Photo Credit: @truelovemagazine