If there is a fashion brand that understands the beauty of a woman's accessory, Femi Handbag is definitely one of them and that is why we are kicking off this special series Bagtacular! with one of their latest products.
Known for their high quality and beautifully curated bags, the Nigerian accessories label who significantly produces all their bags in Nigeria constantly proves even locally produced products can be of great quality.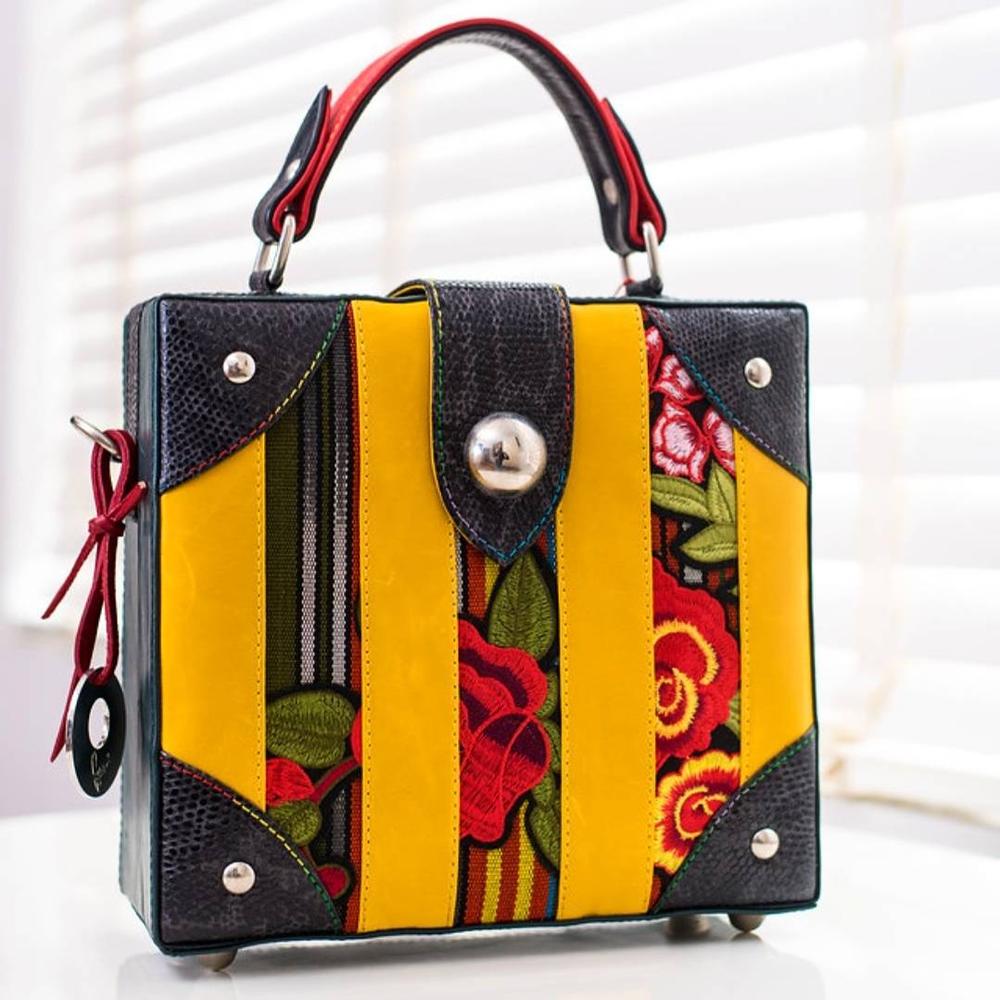 The brand encompasses everything a woman's handbag should be, audacious, fun, chic and practical, and that just perfectly fits into our narrative of Bagtacular!
Of all the many beautiful bags by the label, the FH Trunk handbag is one we are absolutely obsessed with.
In case you hadn't already noticed, embroidery has been having a moment for some time now. From intricate floral patterns to glittering sequins, high-end international brands can't get enough of the trend.
The FH Trunk handbag comes as a mini bag with leather exterior and colourful embroidery, leather clasp, with no shoulder strap. Its cutting-edge exterior, portability, structured aesthetic with a touch of contemporary chic make it the bag perfect for a weekend accessory.
Shop the new range of Femi Handbags on their website www.femihandbags.com.
Photo Credit: @femihandbags